I have retained Telésforo Guerra, former Attorney General for the country of Guatemala, to assist in my fight against the Government of Belize.  Mr. Guerra is one of most prominent attorneys in Guatemala and, as a shared border neighbor, is well versed in the intricate system of corruption with the Belizean Government.  Mr. Guerra is Samantha's uncle.
I have, in the past three weeks, had no contact with the American Embassy in Belize.  Since many employees of the Embassy are Belizean nationals, I did not feel safe in communicating with them.  Now that I am in Guatemala, and in a safe harbor, I will reach out to the Embassy here.
To the Prime Minister of Belize I make the following offer:  I will agree to meet you in a neutral country to discuss our mutual issues.  It is entirely possible that you have little or no knowledge of the level of corruption being propagated throughout every branch of your government.  I will turn over to you thousands of hours of video and audio as proof, providing that we meet as gentlemen and are mutually convinced of our honesty.
To the family of Gregory Faul:  I had nothing to do with his death.  I have lost five close family members in my 67 years and I know your suffering.
To the Belizean Police:  I will answer any questions that you may have over the phone.  If I am indeed merely wanted for questioning, this should suffice.
To my supporters:  I have posted many short posts over the past three days during the setup and execution of my exit from Belize.  The information was intended for my pursuers.  I regret that it may have confused or alarmed many of you.  I hope you will consider the circumstances and forgive me.
To my freinds:  I will be in touch soon.  I have not slept for 24 hours.  I am in non-stop meetings and strategizing our next steps.  I will call and email you soon.  I love you all.
__________________________________________________
Two of my friends are still being held in prison on trumped up charges. They are:
Eddie Ancona: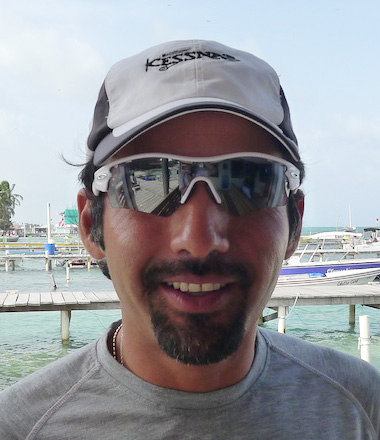 Cassian Chavarria: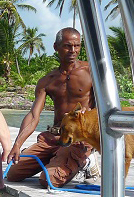 They were charged and have been imprisoned because three legally licensed firearms were found in the incorrect rooms on my property (stretching the law to the extreme). I would ask you to please email the following and demand their release: