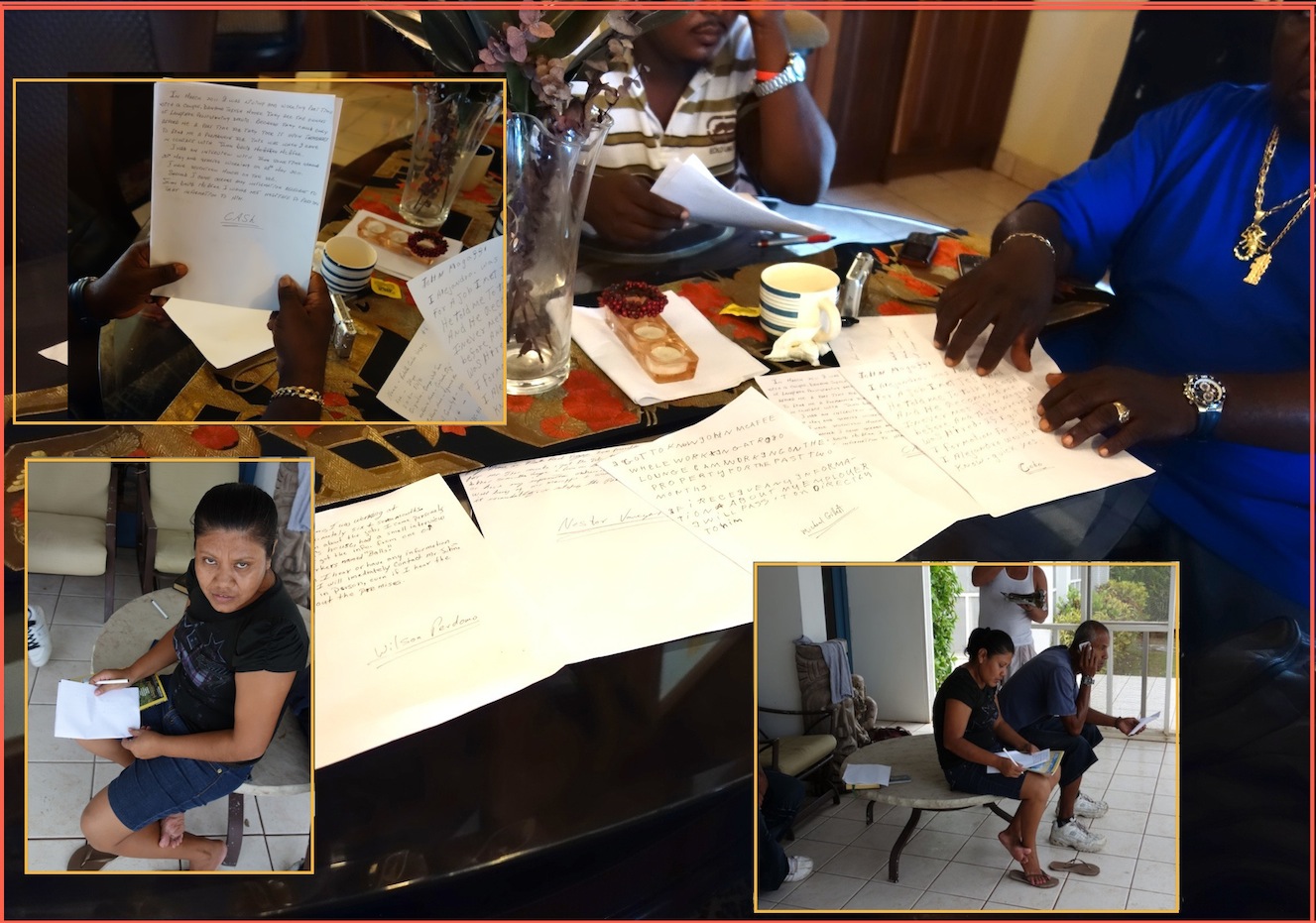 Approximately two months ago I left my house, by boat, to go spend the night at my condo (Ocean Aire) about four miles south of my house. As I was leaving I watched one of my security guards on the dock take out his phone and make a call while watching my departure intently. It made me suspicious. Instead of going directly to the condo, I hung out in the boat at sea for an hour or so and then languidly cruised to the condo. When I arrived the security guard at the condo came immediately to the boat in an nervous fashion and told me that a creole man in a golf cart had arrived about an hour earlier and demanded to talk to me. When the guard said that I was not home, the man became agitated. He insisted that I was home and demanded to see for himself. It was only the intervention of the neighbors below me on the first floor that convinced the man to leave.
The following day I was called by the neighbors downstairs. They had awoken to find a letter under their door. This was the letter: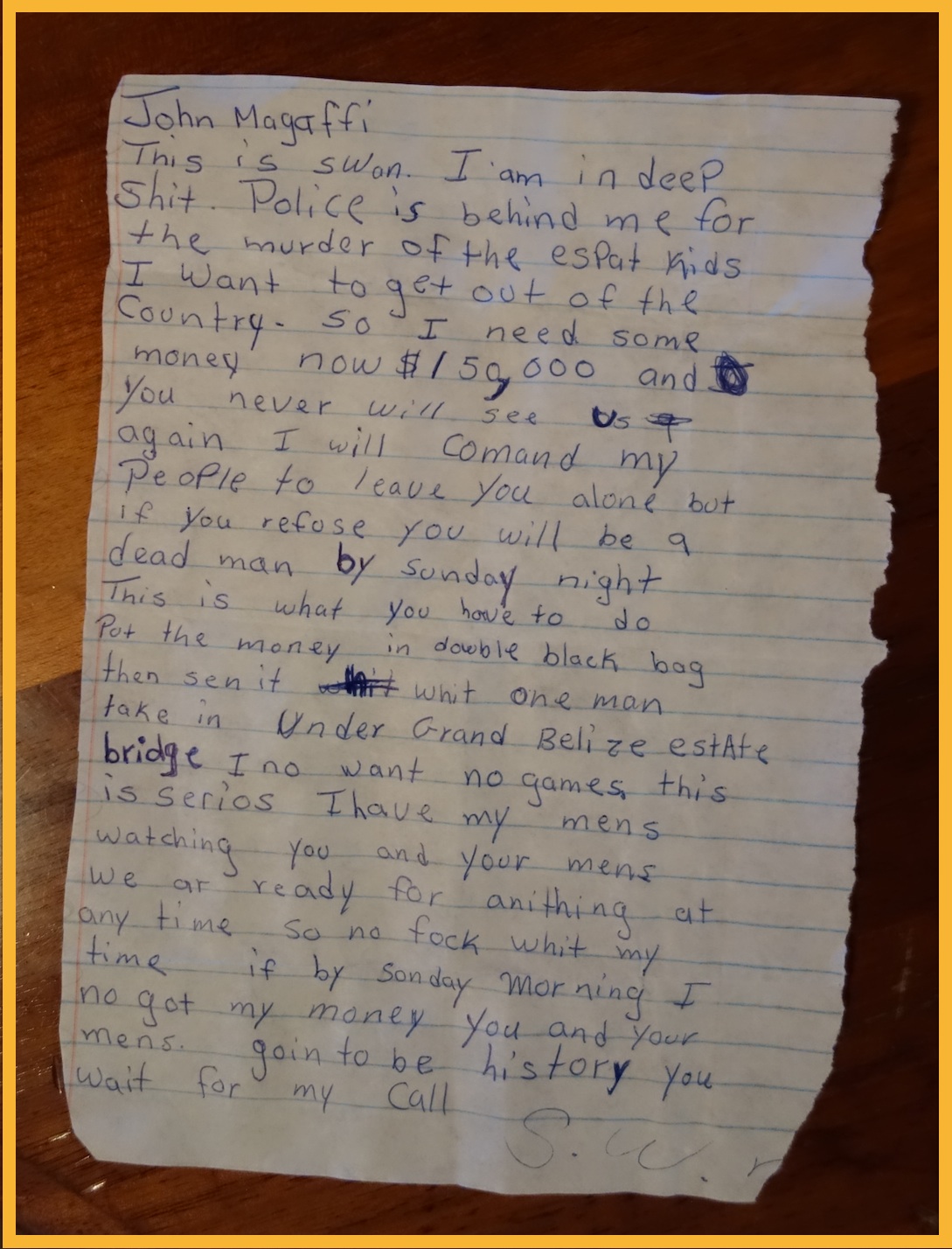 You might think I should have gone to the police, but if you have not figured out my attitude toward the police by now, then no amount of explaining will help. I instead hired a private investigator. We went and spoke with the downstairs neighbors, who seemed genuinely freaked out. The investigator calmed them somewhat and then immediately went to my house. He rounded up every employee and every guard. He took mug shots of them, copied their IDs, and then made them all copy the letter in their own handwriting: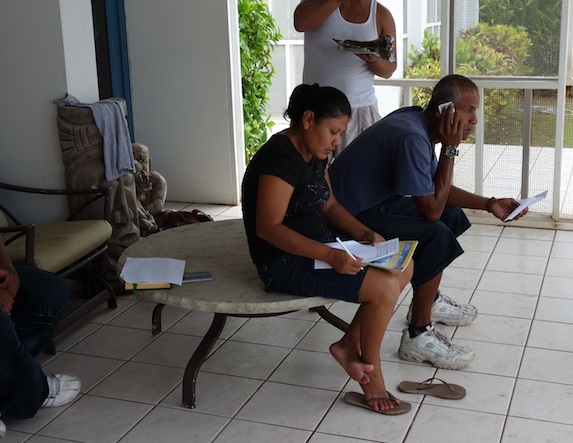 He then compared each copied letter with the original: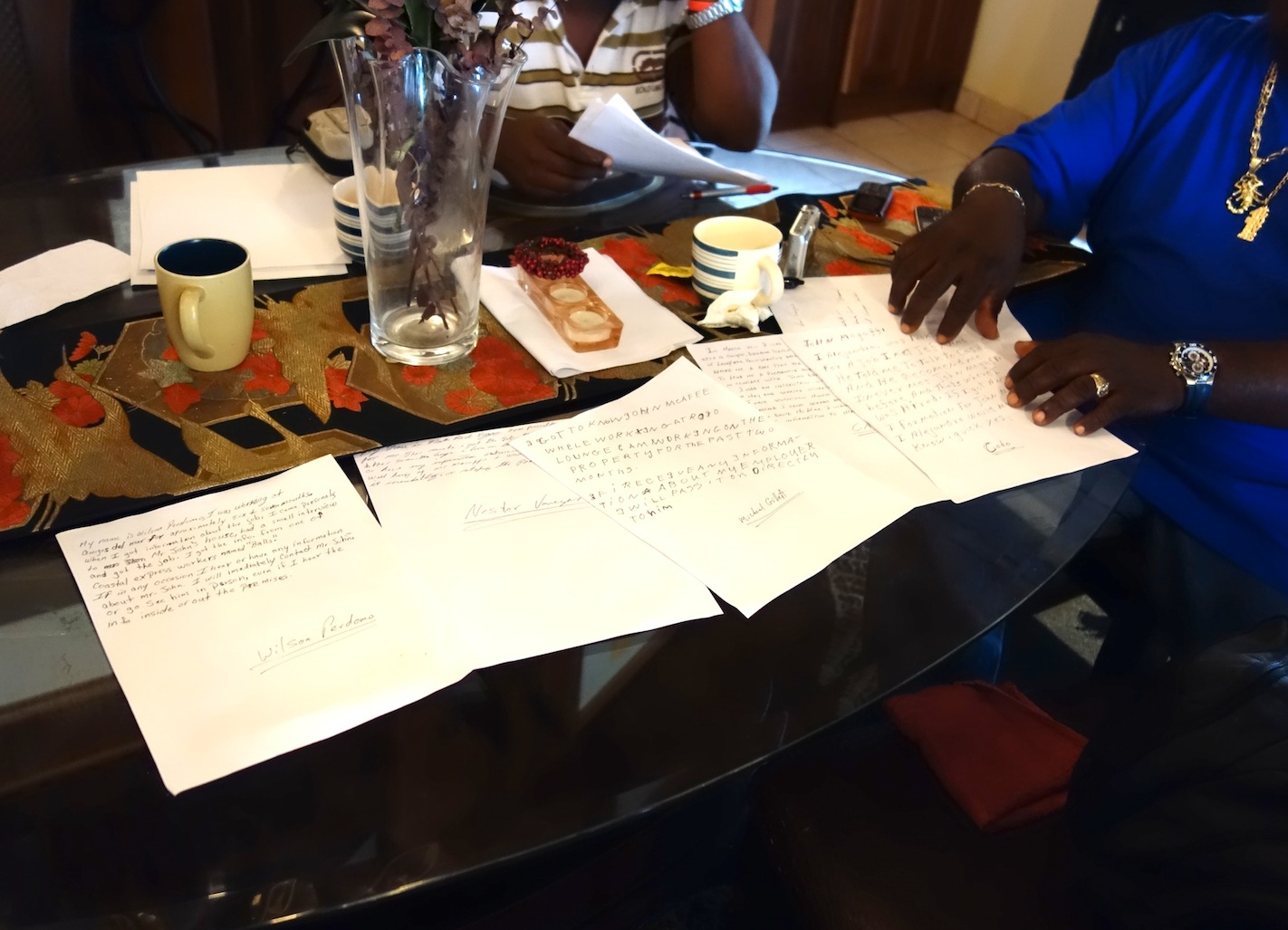 No-ones handwriting matched the letter.
It gets weirder. much weirder. This weekend I will continue the story. I'm running out of internet time for now.
___________________________________________________________________________________________________
Three of my friends are still being held in prison on trumped up charges. They are:
Eddie Ancona
Cassian Chavarria
William Mulligan
They were charged and have been imprisoned because three legally licensed firearms were found in the incorrect rooms on my property (stretching the law to the extreme). I would ask you to please email the following and demand their release: