In this increasingly digital world, electronic gadgets have proved to be an invaluable tool for communication. Tablets, in particular, are widely used for training, education, and even professional purposes. The US government, acknowledging the significance of the digital revolution, has taken the initiative to distribute free government tablets via various social welfare programs. These programs are aimed at bridging the gap between the sections of communities, enhancing digital literacy, and promoting equal opportunities for all. 
In this important guide, I will outline every aspect of getting a free tablet from the government. We'll explore the eligibility criteria, and application process, along with the prominent service providers participating in the distribution of free tablets through this program.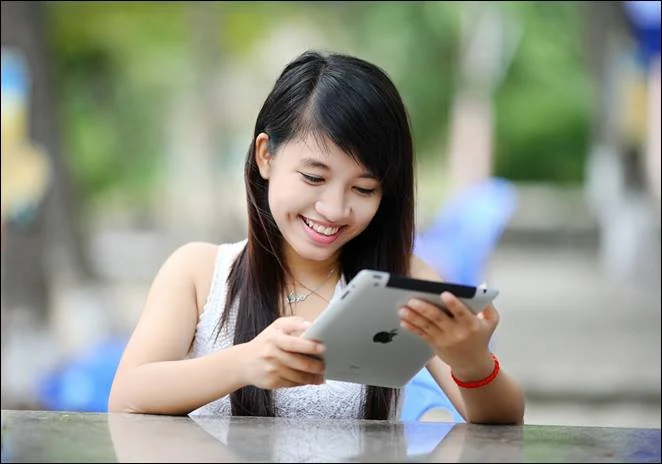 Let's get going. 
How to Get A Free Government Tablet?
To revive the economy following the COVID-19 pandemic, the US Federal Reserve introduced several technology support programs, extending support to individuals facing financial problems, unemployment, and senior citizens. As per the initiative, each eligible individual is entitled to get a free government tablet or smartphone, along with a significant discount on monthly phone and internet bills. 
Getting a free tablet is relatively straightforward if you fulfill the eligibility criteria, which we will discuss in the following section of the article. Here are the two major programs that can get you a free tablet:
1. Affordable Connectivity Program
Contact: (877) 384-2575
Email – [email protected]
Website – https://www.fcc.gov/acp
Started in December 2021, this program provides qualified individuals with a discount of up to $30 per month on broadband services. To identify eligible applicants, the program uses the National Eligibility Verifier, Affordable Connectivity Claim System, or National Lifeline Accountability Database.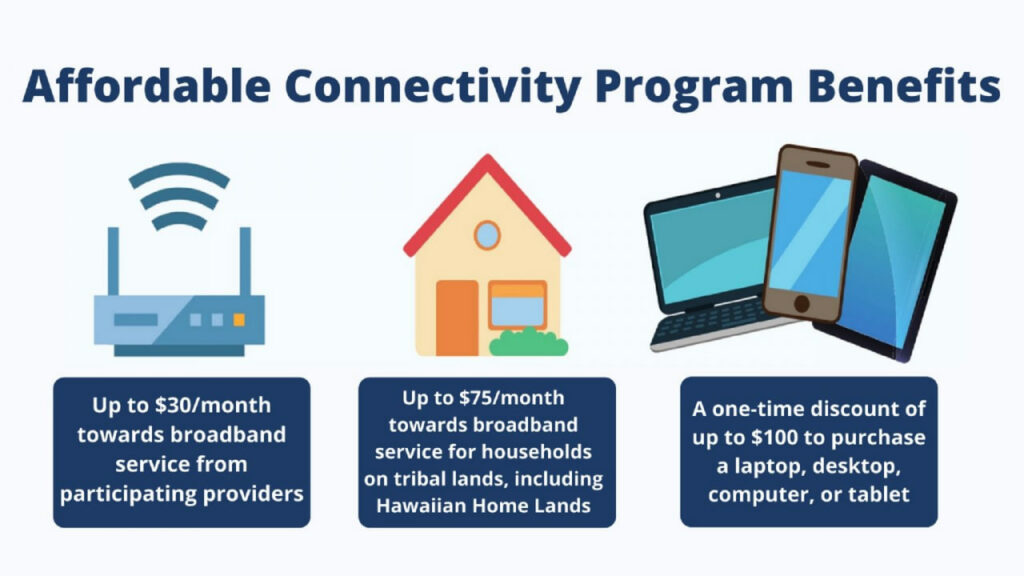 Moreover, through ACP, users can get a one-time cost reduction of up to $100 on computers, laptops, desktops, or tablets, if purchased from the participating providers. However, to avail of this discount, customers are required to pay $10-$50 as their contribution. 
The program offers extended financial support to eligible consumers from tribal areas. These individuals are eligible to receive financial support of up to $75 per month for their broadband services.
Wireless service providers such as StandUp, Easy, Assurance, and Cintex distribute complimentary tablets through the Affordable Connectivity Program. To get your free tablet, you can apply via a participating service provider or through the official website of the Affordable Connectivity Program.
2. FCC Lifeline Assistance Program
Contact – (800) 234-9473
Email – [email protected]
Website – https://www.lifelinesupport.org/
The Lifeline Assistance Program is run by the FCC to accommodate financially challenged users with affordable voice and internet services. Eligible consumers can earn a discount of up to $9.25 against the cost of their phone, internet, or bundled services. What's more? You are entitled to get a Lifeline free tablet from the participating companies. 

Some popular providers under the Lifeline Assistance Program are StandUp, Assurance, and QLink. You can visit their websites for ongoing offers and to apply for the free tablet. 
What is the Eligibility Criteria for Free Government Tablet?
To take advantage of this government's initiative, you must fulfill the eligibility criteria. Here are the basic requirements:
1. Eligibility Based on Participation
The US government runs numerous assistance programs to support low-income individuals and families. If you are participating in either of the following programs, you will be automatically qualified for the free government tablet program:
Supplemental Nutrition Assistance Program

Extended Foster Care

The National School Lunch Program's Free or Reduced Lunch Program

Medicaid or Medical Assistance

Food Support

Social Security Disability (SSD)

Employment Services

Adult & Child Mental Health Case Management

Head Start

Low-Income Home Energy Assistance Program (LIHEAP)

Section 8, Federal Public Housing Assistance, or Group Residential Housing (GRH)

Supplemental Security Income
2. Eligibility Based on Income
The government employs the Federal Poverty Guidelines as a means of identifying individuals with low monthly earnings. Should you find yourself fitting into either of the groups mentioned below, you can present your income tax returns for assessment and, in a relatively short timeframe, get approval for the program:
Affordable Connectivity Program – Your Household income must be at or below 200% of the Federal Poverty Guidelines.
Lifeline Assistance Program – The household income must be at or below 135% of the Federal poverty guidelines. 
Can You Use an ETB Card to Get a Free Tablet?
If you are aware, the government administers a support initiative for economically challenged sections, known as the Supplemental Assistance Nutrition Program or SNAP. Under this program, qualified people can purchase quality food and other essential items that are covered by federal government funds.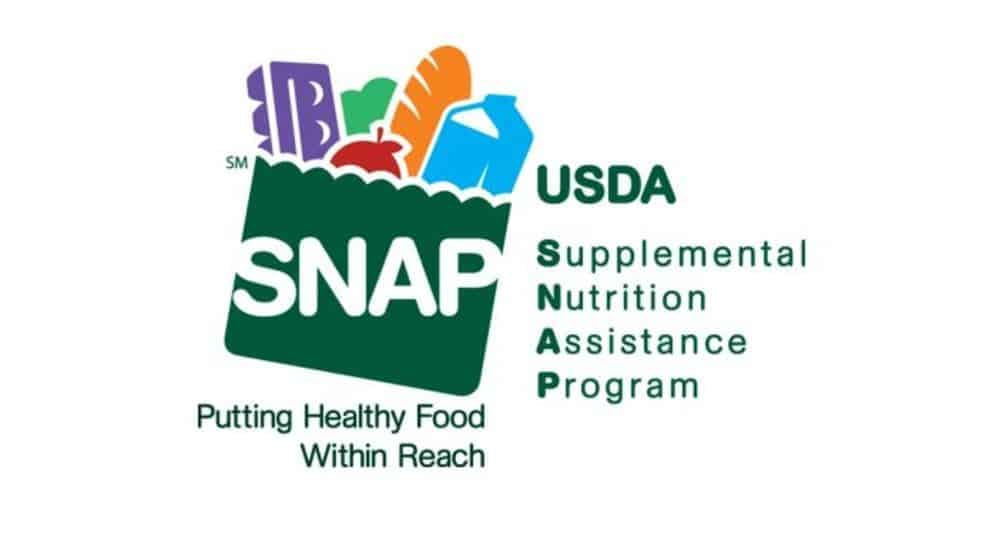 To facilitate this, the government regularly transfers monetary assistance to the EBT (Electronic Benefits Transfer) cards of qualified individuals and families. These funds can then be utilized at participating retail outlets to procure groceries and necessities.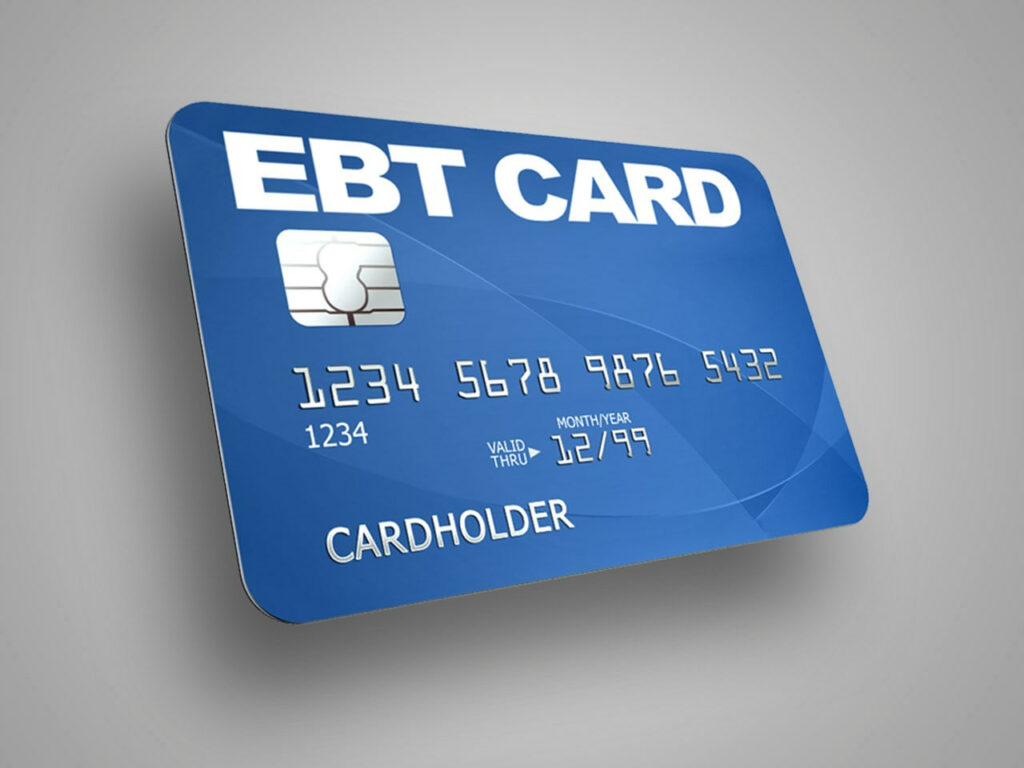 In short, if you are a SNAP beneficiary, you can use your qualification to apply for the free tablet. Affordable Connectivity Program allows individuals to use their SNAP qualifications to participate in the program, ultimately affording them the chance to apply for a tablet.
Therefore, if you hold an EBT card, you are automatically deemed eligible for the free government tablet program, and you don't need to go through the lengthy qualification process. 
How to Apply for a Free Tablet from the Government?
You must fill out the necessary online application to get the free tablet from the government. You can use either of the programs to claim your benefits as per the government's guidelines. 
If you are using the official website, you will be required to choose a wireless partner, fill out the application form, and submit it alongside the necessary official documents. While filling out the form, be very specific about your personal and financial information, as it will be cross-verified through various sources, and even a tiny mistake may result in the rejection of the application. 
If you've already decided on the company you want to go with, you can directly apply from its respective website. 
What Documents Do You Need to Apply for a Free Government Tablet?
To establish your eligibility through earning participation, you will need to provide supporting documents. If you are eligible according to the Federal Poverty Guidelines, you must provide proof of income. Conversely, in case you are a beneficiary of the government support programs, you need to present the documentation attesting to your participation. In either case, proof of identity and residential address is mandatory. 
Here are the documents you may need: 
1. Proof of Identification
To verify that you are a genuine citizen of the United States, you can use either of the following documents: 
Passport

Birth certificate

Driver's license

Government or state-issued ID

Tribal ID

Permanent Resident or Resident Alien Card

Certificate of Naturalization or U.S. Citizenship

Foreign passport
2. Address Proof
To take part in the program, you must prove you live in the United States. The following documents will be admissible:
Driver's license

Government or state-issued ID

Tribal ID

Paycheck stub

Current income statement

Current mortgage or lease statement 

Copy of utility bills
3. Proof of Income
The following documents might help you establish your financial status:
State tax return documents from last year

Federal Tax paper from the previous year

Tribal tax documentation

Present income statement from your employer

Paycheck stub

Unemployment compensation statement

Workers' compensation statement

Veterans Administration statement of benefits
4. Government Program Participation
If you are eligible through Support Program participation, here are the documents you will need:
Documents attesting your participation in the qualifying program

Notice letter of participation in the eligible state program

Letter of participation in the federal support program 

Proof of Tribal support program 

Statement of benefits from a federal, state, or tribal program

An official document as evidence of government program participation
Which Companies Offer Free Government Tablets through ACP and Lifeline Programs?
Before choosing your partner, it's crucial to remember that not all partners will be offering entirely cost-free tablets all the time. The offers and promotion packages keep changing with time. Nonetheless, you can expect significant subscription discounts and one-off price reductions on services and devices. 
Let's explore the participating companies:
Easy Wireless provides free smartphone and tablet service under the Lifeline Assistance Program. Qualifying members can enjoy unlimited voice calls and data along with complementary services like voicemail, emergency assistance, Wi-Fi hotspots, sim card kits, and more.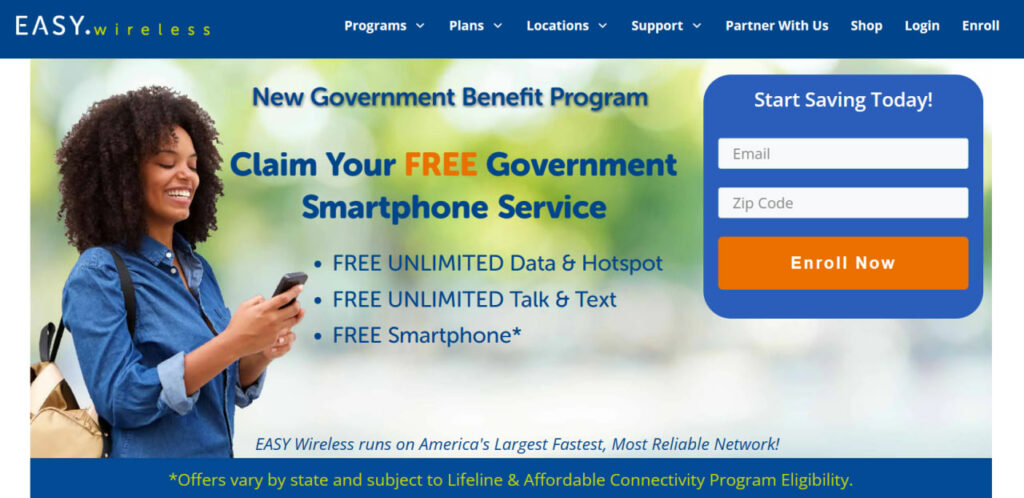 With Easy Wireless, you can get an 8-inch tablet worth up to $120 for just $10.99. Just visit the website enroll yourself and check your eligibility. 
Contact – (877) 476-3451
One of America's larger wireless networks QLink, provides free government tablets under both ACP and Lifeline Assistance Program.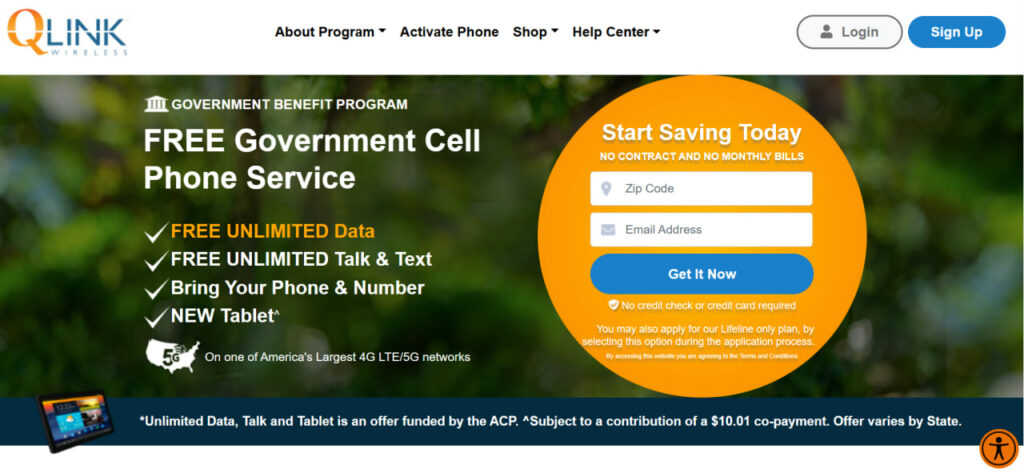 The company offers a free always-on plan where users can enjoy unlimited data, talk time, MMS, emergency services, free Wi-Fi access, a complimentary sim card, three-way calling, voicemails, and a lot more. Users can also choose to keep their number and switch to QLink Wireless. 
Contact – (855) 754-6543
Cintext is another popular wireless network service company that promises great benefits to customers through Lifeline and ACP support programs. The company has a generous free plan in Maine, Maryland, West Virginia, Rhode Island, and Arkansas, where users can enjoy excellent data speeds, along with complementary calls and unlimited data quota. 

Cintex offers verified refurbished smartphones and tablets at unbelievably low costs and sometimes for free to eligible consumers. Contrary, the company also offers some of the top-tier Android and Apple smartphones and tablets. To know the current offers, visit the website and check your eligibility. 
Contact – (855) 655-3097
The next on the list is Maxsip Telecom, a budget-friendly communication provider that offers free internet and government tablets to individuals fulfilling FCC eligibility guidelines. The process is straightforward – visit the company's official website and submit your application along with the requisite documentation.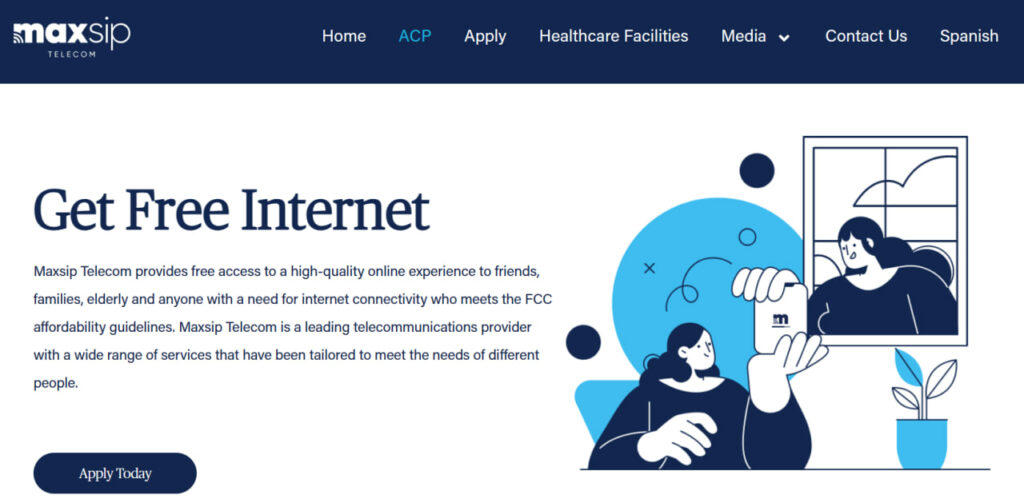 Teaming up with ACC, Maxsip provides numerous connectivity services at low prices. Eligible customers can receive a top-quality Android tablet with a nominal one-time payment of $20.
Maxsip Telecom operates within specific regions, including but not limited to North Carolina, South Carolina, New Jersey, Virginia, Minnesota, Florida, Montana, and New York.
Contact – (866) 629-7471
StanrUp Wireless is another participant of the Lifeline and Affordable Connectivity Program, offering unlimited calls and data with a free smartphone or tablet to all qualifying customers. Additionally, the free plan includes 10 GB of LTE/5G data, Unlimited additional data, seamless nationwide coverage, and an 8-inch tablet for only $10.01.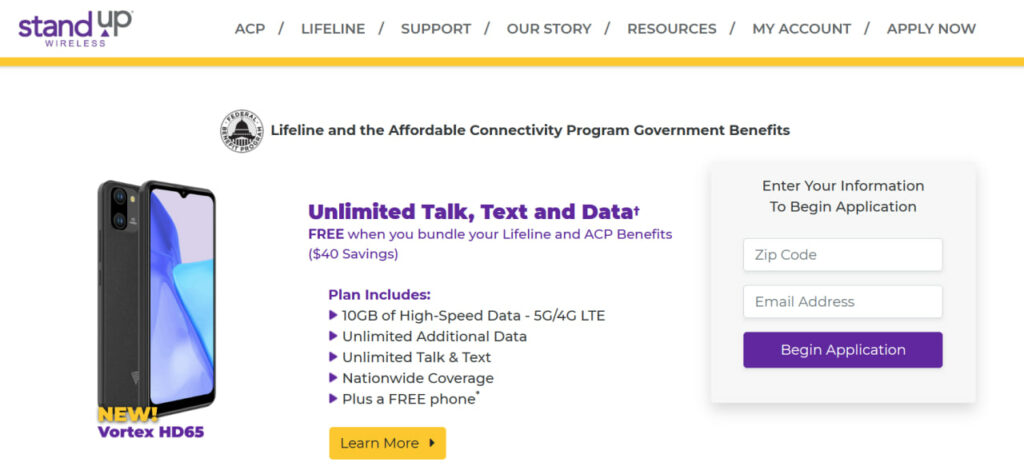 Mind you, to claim the free government tablet or smartphone; you must get approval for both Lifeline and Affordable Connectivity programs through the company's website. To know more about available plans and offers in your region, visit the company's website and check with your postal code. As you get approval, the tablet will be dispatched to your address. 
Contact – (888) 225-5322
Assurance Wireless, under the Affordable Connectivity Program, offers a free smartphone coupled with unlimited call and data service to qualified customers. The company promises a $0 monthly bill along with a bunch of bells and whistles.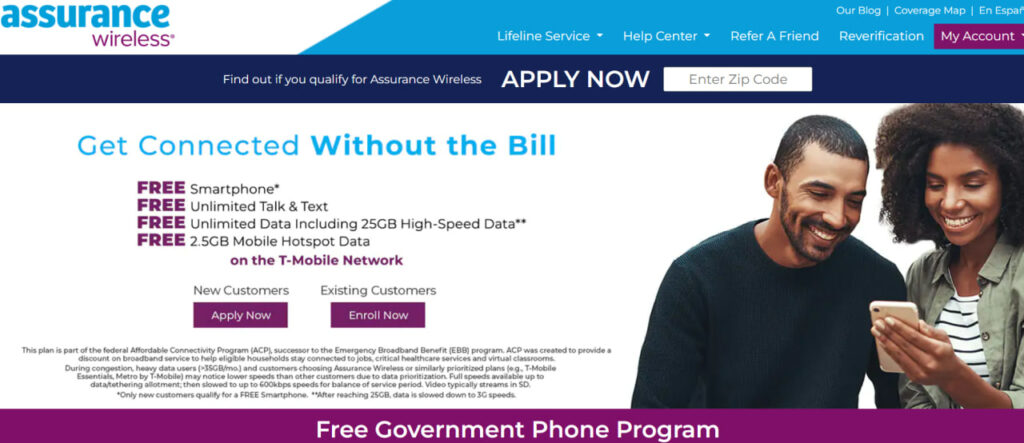 Once you are approved for ACP, you can claim your free device, and enjoy unlimited calls and texts, infinite internet along with 25GB high-speed data, and 2.5GB mobile hotspot data on the T-Mobile network. Assurance has usually been the number one choice, primarily owing to T-Mobile's exceptional coverage and network potency spanning across the United States. 
To initiate the application process, provide your zip code on the company's website and learn about the available program and the requisite eligibility criteria necessary for claiming your rewards.
Contact – (407) 856-2666
FAQs
1. Can I get a free iPad from the government?
Yes, several government programs can get you a free iPad from the government. If you verify for the Lifeline or ACP or hold an EBT card, you can claim your free iPad from participating providers such as Cintrex, QLink, etc. 
2. Is T-Mobile giving away free tablets?
Yes, T-Mobile is a participant in FCC's Affordable Connectivity Program and offers free tablets to eligible users. For more information, visit T-Mobile's official website. 
3. How to get a free tablet?
You must fill out the application for a free tablet, submit the necessary income and program participation documents, and wait for approval. Once done, your free government tablet will be dispatched to your address. 
4. How to get ACP free tablet?
Visit https://www.fcc.gov/acp and check your eligibility for the program. You can also visit the participating company's websites and apply for a free tablet. 
5. Is there a way to get the free tablet for students?
Yes. Students can claim their free tablets through Lifeline and ACP. However, please remember that the programs allow only one benefit paper household.
Final Word
The initiative to distribute free government tablets is a big benefit to the economically weaker section of the population. The government has realized that the key to the nation's progress resides in the growth of each section of society. These support programs (Lifeline and ACP) are designed to elevate low-income people, providing them with access to high-speed internet and a complimentary device.
In a country where internet services are quite expensive, such initiatives have proved to be hugely beneficial. They level the playing field by providing individuals from diverse financial backgrounds the opportunity to access communication services and use them to their advantage. This includes educational pursuits, creative endeavors, and various other endeavors that contribute positively to their lives.