By: Harold M
On June 17 of 2012, John was introduced to a young woman named Marcia Novello: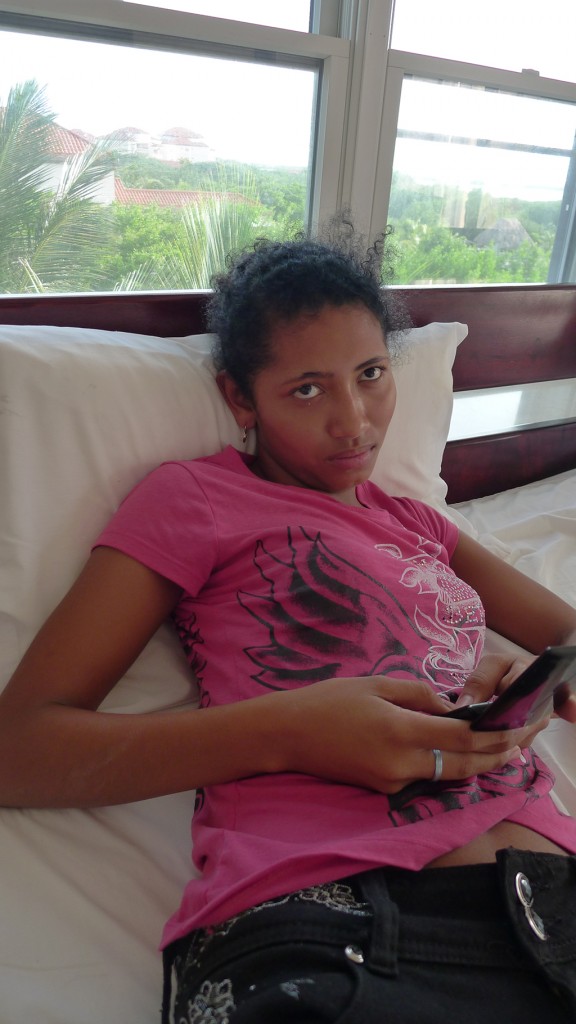 Marcia was introduced to John by Marcia's uncle Pazus Novello:
John truly believes by the way, that Pazus had nothing to do with the events disclosed in this and subsequent posts.  (If there are any real journlists left in the world, both Marcia and Pazus can be found in Orange Walk.  Pazus owns Lover's Bar downtown)
John became close to Marcia, and on June 27th, a week and a half after the introduction, Marcia moved in with John. Shortly after moving in, John became suspicious of foul play. He began recording her phone conversations, and he gained access to her facebook account, through which the majority of her communications took place. At a certain point, Marcia became aware of the phone recordings, but not the facebook access.  The following conversation occured on July 16th between Marcia and a coast guard employee named Manndo Koy.
The chat id on facebook was: http://www.facebook.com/messages/?query=is%3Archived&action=read&tid=id.248926885218019 (both accounts now closed.  Marcia opened a new account.  Facebook keeps archives of all activity.)
Manndo Koy
So da mi who D tap u phone so d u man
Marcia Novello
i cnt say dat imfo sry
Manndo Koy
 ok then st 8 just asking
Manndo Koy
hope i no d put u into trouble
d man wa dead soon
The conversation is in Creole, but the meaning is clear. I do not have access to a Creole speaking person at the moment, but I am working on it.
Marcia and Koy met frequently at an island resort named Captain Morgan's, both before and after this exchange of messages. It was at this point that Mr McAfee knew that Marcia was involved in a plot that involved, if not the government, then certainly an employee of the armed forces.  Marcia gave frequent updates to her co-conspiritors about Mr. McAfee's whereabouts, plans and other critical information
We are creating a reference library that you may link to, to be able to hear audio and view photos and video as a reference aid. It will be available soon.  It is a massive amount of information and we are understaffed.  Please bear with us.
A screen capture of the forementioned conversation from the messages section of facebook will be available at that time.
My next post reveals the next steps that Mr. McAfee took.
While we are in a lull, remember that John is sitting in a Guatemalan prison awaiting extradition back to Belize.  Your emails helped release his friends.  How about doing the same for him.  If Belize no longer insists on his return, then the Guatemalan Government will let himcome home.  Here are the addresses, bot of the Guatemalan President, and Belize
In addition Venezuela has a huge sway over affairs in Cemtral America: