It is becoming clear that the DPP and the Government will stop at nothing to apprehend me and convict me of something – anything. My sources indicate that the armed armed forces closing in. My options are diminishing, and I may not have much more time to write on this blog.
Chad Essley, in the event of my arrest, has over 2 million words – posts that he will continue to publish – words that I, and others, have written over the past seven months. He has 9,000 photos, and thousands of hours of audio and video. These will be released in the time frame that I have instructed. A good story depends, most of all, on proper timing.
I have been asked why I don't release everything at once. This is the bane of the modern press: The mass of information, not just for my story, but for every story, is too great for an intelligent digestion in the time frame allotted to a journalist prior to the publisher's deadline. The press stories will describe what they allways describe – a twisted shadow in an ill-lit room. I must control the flow, so that the necessary glue of understanding has time to set.
Whatever happens to me, please continue to support the cause of justice in this country. Belize is one of the smallest countries in the world, and you may feel that it is not worth the effort, considering the magnitude of injustice that exists worldwide, but if we can't fix the smallest part of anything, then what hope is there for the whole.
You are, by and large a kind and supportive group of readers. From your comments, many of you are brilliant and talented. Many of you occupy positions of importance. All of you have hearts, and your loves and hopes, your dreams and ambitions, fears and attachments are the same as every occupant of this country who suffers under burdensome oppression. We are all of us, throughout the world, one people.
Post edit: Nate – always insightful – has captured the essence of my plight in his comment to this post:
Sh*t.
This is terrible news. It's interesting that here towards the end game( perhaps not), you weren't paranoid after all. All of the detractors, Josh and others simply couldn't wrap their minds around what you were being subjected to. When I saw the background of your security/friend, I could see that you were at another level……
I wish you the best…….
___________________________________________________
Three of my friends are still being held in prison on trumped up charges. They are:
Eddie Ancona: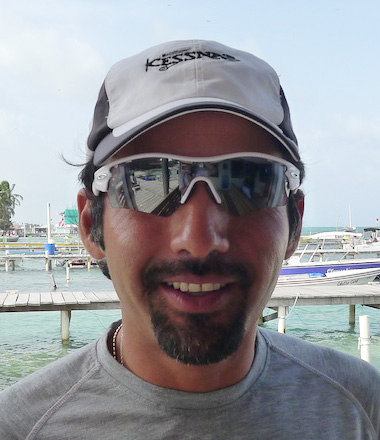 Cassian Chavarria: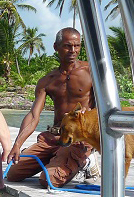 William Mulligan:

They were charged and have been imprisoned because three legally licensed firearms were found in the incorrect rooms on my property (stretching the law to the extreme). I would ask you to please email the following and demand their release: