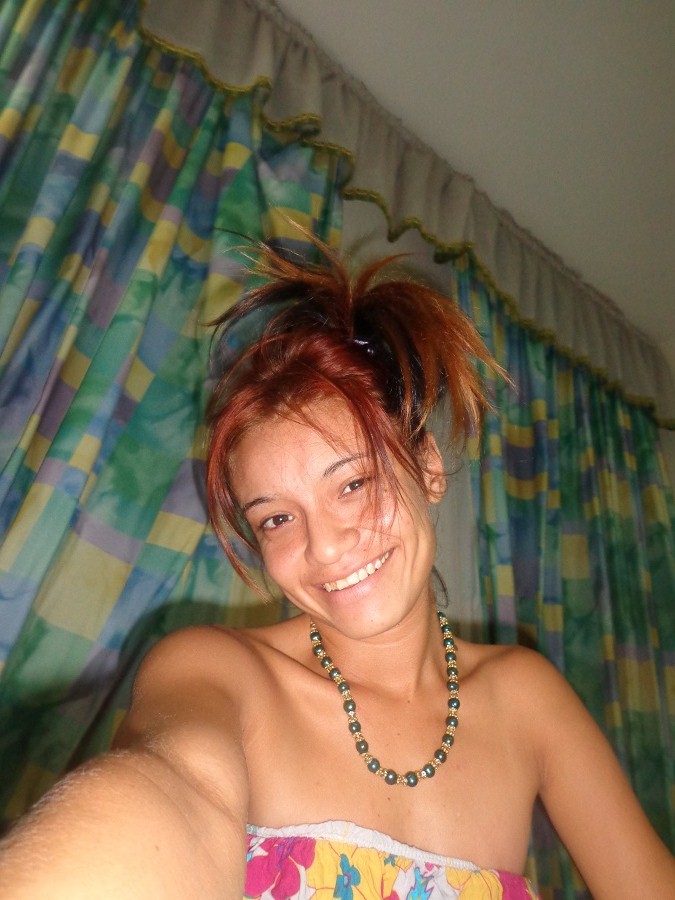 When Samantha submitted her first post, she insisted on choosing her own photo. She choose one with heavy makeup and multiple adornments, which for Sam's culture would be required for a formal presentation of oneself. A large number of both male and female readers were unkind in their comments and a few were rude to the point of uncalled for profanity.
I finally convinced Sam that some foreigners had never had the oportunity to step outside their yards and see that all cultures judge dress and adornment differently. So …. I went through her vast photo collection and chose one of my own – shown above. This is how I see Sam. I seldom go to church or other formal affairs so I have not had the opportunity to see her as her first post portrayed her.
I hope it helps those of you prone to quick judgments.
Below is another photo, taken today. I believe that education, in any form and in any subject, cannot be a bad thing. Sam was taking English lessons before we left suddenly, and I have no access to books or tutors where we are, so I have been teaching her what few useful things that I can while on the run. She took an interest in my multiple disguises so I began teaching her the basics of disguise – that it is not about costumes, it is about attitude and misdirection. I have told her that I long for one of those dog leashes and collar that, when you held it properly, made it look like you were walking an invisible dog. I'm sure many of you remember the things. Anyway, If I had one, I know for a fact I could walk into any poice station holding one,without any other disguise, ask for directions, and walk out without being recognized. Anyway, I told her to meditate on it for a while and then disguise herself with a simple pair of glasses and some "attitude"
Here's what she came up with (I blanked out the background for obvious reasons):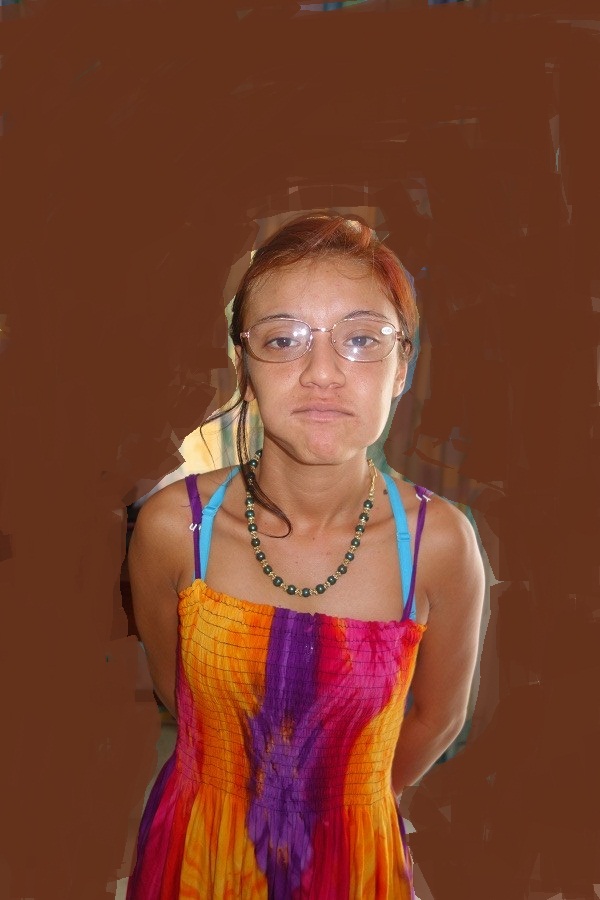 ___________________________________________________________________________________________________
Three of my friends are still being held in prison on trumped up charges. They are:
Eddie Ancona
Cassian Chavarria
William Mulligan
They were charged and have been imprisoned because three legally licensed firearms were found in the incorrect rooms on my property (stretching the law to the extreme). I would ask you to please email the following and demand their release: