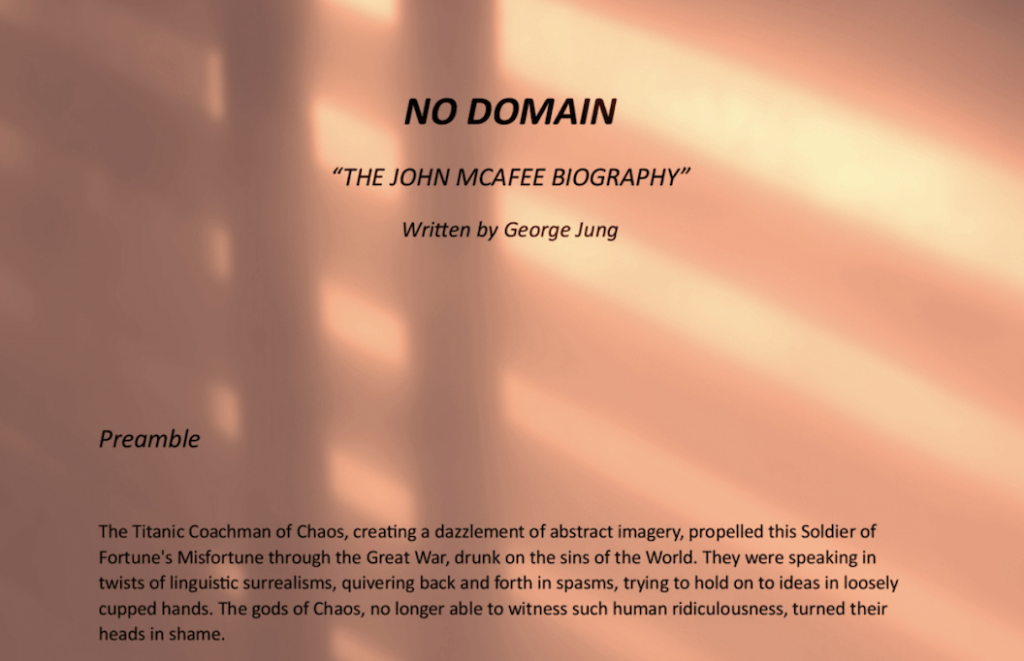 After securing McAfee's IP rights (2013), Canadian based IMPACT MEDIA hired George Jung to pen John McAfee's official Biography, George Jung (also known as Boston George) was a famous drug smugger, whose life story took the big screen in the blockbuster film Blow starring Johnny Depp as Jung. Although John and George had spoken several times about his life, the biography was written while George was still in prison at Fort dix Massachusetts. IMPACT had put in place a team who would interview John and then deliver the tapes to a X person who would bring them to George inside the prison walls, in addition a team of 4 inmates were put on the project's payroll in order to assist George in research, typing , editing and of course..getting the tapes.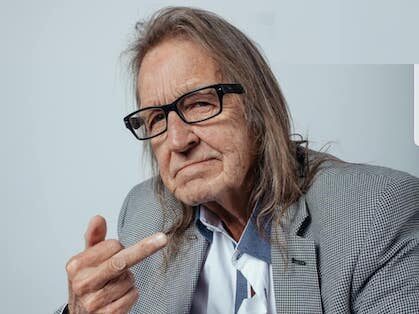 John McAfee has lived a spectacular life, turning unbelievable dreams into actuality," stated George Jung.  "In telling his tale I feel that he is now a trusted brother and familiar soul.  I am not easily won over, but John's story is like none I have ever known.  John is a voice of all generations, and is an aristocrat beyond adjectives.

George Jung 2013
---
A unique opportunity to own an authorized and unique John Mcafee biography chapter / NFT file from the official & authorized John McAfee Documentary "UNINSTALLED" and Biography "No Domain" written by the legendary Boston George.