We have received hundreds of serious offers for help since this blog began. If you have been following the comments in this blog, which now number over 3,000, you will have seen many of these offers. I would like to thank everyone of you:
I have received 18 offers from people who wanted to help extract me from Belize. I have emailed all of you. With the exception of three, none of you asked for money or any other sort of compensation. Each of you would have placed yourselves, or your employees at serious risk for a cause which is not your own. I am moved by this. Under any other circumstances I would have accepted, and I am extremely grateful for your offers. But if I leave the center of the struggle, I lose much of my moral momentum and I become someone fighting in exile. I am not, at this time willing to do that.
I have also received hundreds of offers of monetary help. A sample:
Submitted on 2012/11/30 at 5:01 pm
Hi John and Sam, have they frozen your bank accounts? Can we help get you money? Maybe a debit card? Sam, you are a perfect example of a woman standing by her man. You are such a Blessing to John and we are praying for you both. Must have been very scary when your dad was detained yesterday. That was something to watch play out. Amazing the denial by "law enforcement". Stay strong and stay deep. As much as we want pictures, don't let that man if yours do it. The Truth shall set you free. Let me know about a card or cash money. Lots willing to help. From one who has been on the run. Did it for 2 years. IT SUCKS!!
It was followed by:
Submitted on 2012/11/30 at 5:04 pm
Ps. The card would not be in your name. Can get you cash too.
I appreciate all of your offers. I am still self supporting however. For all of you who have offered: Email the Governemnt instead. And when we begin our program to lobby world governments to place Belice on their Travel Warning lists, do your best. Thank you again.
We have also received multiple offers of safe hiding places by total strangers – Belizeans here in Belize. You have all risked the most in your offers. You each know what would have happened to you had Samantha and I been discovered in your premises. You are a strong and brave group.
My most heartfelt thanks, however, go to the following:
Francois Garcia Founder of Urecommend Media
and:
Brian Fitzgerrald – Director of Public Relations for the company
They never asked for a penny.  They have donated thousands of hours of their employees' time in designing and building this blog, creating the graphics, doing the maintenance and taking full charge of the public relations for my cause. Gentlemen: I am now, and will always be, grateful to you.
And last, but not least, is Chad. Interpid cartoonist with the most insightful eye into human nature that I have ever encountered. He has worked 18 hours a day, 7 days a week non-stop since this all began. My hat is off to you. I fervently hope I will be able some day to sit down and have that cup of coffee with you and discuss these events as an interesting past story. I love you my freind.
Of notable interest  in all of this, is that the opposition party -the  PUP, which up until 6 months ago was vocally saying exactly what I have been saying – has not reached out to me.  I am not asking for them to reach out – I am not politically inclined to any party here – I'm only pointing out the degree of fear that strangles this country.
Postscrpt Edit:  I nearly forgot the folks at "The John McAfee Story".  They began with huge skepticism and trashed me with verve and creative style.  They are now one of our biggest supporters.  Visit them at:
__________________________________________________
Three of my friends are still being held in prison on trumped up charges. They are:
Eddie Ancona: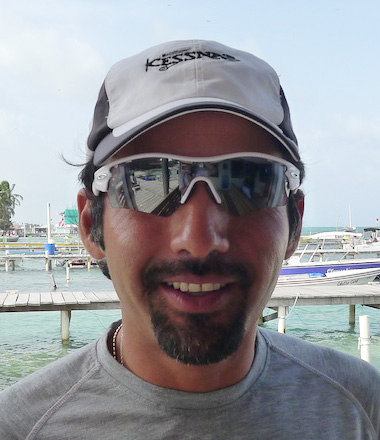 Cassian Chavarria: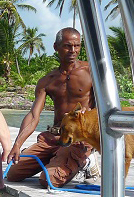 William Mulligan:

They were charged and have been imprisoned because three legally licensed firearms were found in the incorrect rooms on my property (stretching the law to the extreme). I would ask you to please email the following and demand their release: