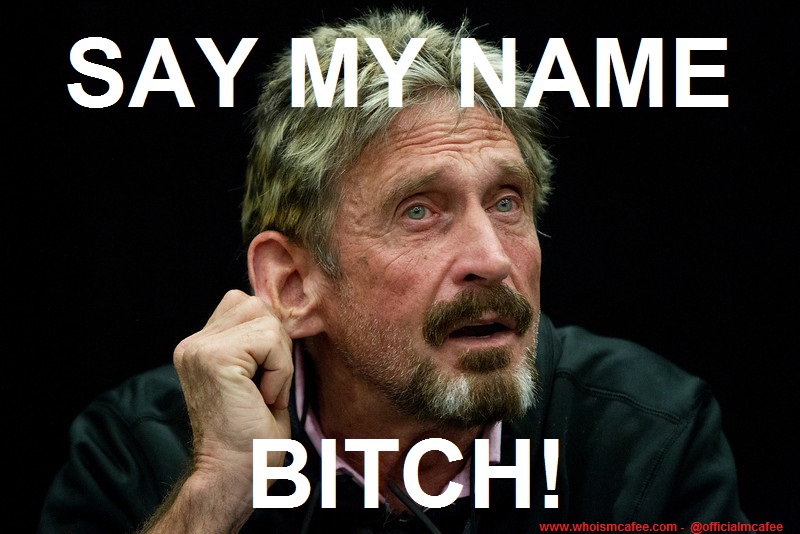 Let's help McAfee Corp. clean up my name by finding them a new one and end their "Identity Crisis".
It seems that the big honchos at McAfee Corp. have decided to set me free once and for all from the negative impact that our shared name has brought to my brand and image.
In light of recent declarations by their CMO, Penny Baldwin, and her PR crew expressing their interest in renaming and rebranding the software company that I created and named after myself long ago, I have decided to reach out to the online community to ask for help in moving this process forward.
I would be thrilled to finally free myself, my image, and my name (which I had long before I created McAfee Associates, and am far too old to change.) In an effort to avoid years of increasing public humiliation, public relations nightmares, and negative associations with a company who's recent reputation has been less than stellar in it's industry, I would like to make the following offer to anyone interested.
Help me compile a list of possible new names for McAfee Corp. by February 1st 2014 (Name ideas should be posted in the comment section of this post). I will personally provide the list to Mrs Baldwin and the PR gentleman who does not allow anyone in the company to say my name (at least my last name). If the name that you come up with is selected and used to rename the company that currently bears my name, I will provide you with one full year subscription of Norton Antivirus Software and treat you to dinner in a city of your choosing. Let's not hesitate for a minute to assist everyone involved with this task and tremendous opportunity.
My sincerest thanks,
John McAfee