Follow Me on Twitter @WEB_2013
I've always been intrigued by how easily John McAfee marches to his own drum….. he's even willing to play it for you if you'd like to listen.  Is it a conventional beat?  No, not by most standards, but that's not important to him….being true to himself is. He's a non-conformist, something we learned pretty quickly when we started following wim, but many appreciated JM's wild sense of humor, and his ability to shoot straight (however shocking it might first seem), and applauded him.  Did everybody like what he said all the time?  No, and that wasn't a secret, either…….but there were certainly more cheers than jeers.  The fact is, in this world full of bullshitters and fakes, I think having someone admit their beliefs and preferences, and be up front about it is refreshing (however tongue in cheek some of his comments are).  
We also have to keep in mind as we are reading this, just how much JM loves to 'pull our legs', and apparently always has.  Let me explain.  Last week, I had the pleasure of speaking with Richard C., a lifetime friend of John's, and wrote about some of his experiences with the Sky Gypsies.  He and John have enjoyed 'leg pulling' and 'bantering' for years, he said, and proceeded to take me back to a time long ago.  It was a lovely autumn day, he guessed around 1962, as JM was 14-15 years old.  Richard had gone to dinner with John and his mother….who Richard was very fond of he said.  As they walked inside, he noticed the entire front of the Restaurant was a series of large windows…..and JM noticed too.  They sat down and ordered, then suddenly John jumped up and went out to the car.  He took one of those wooden handled automobile ice scrapers out of the car, and began to clean off the windshield.  As Richard and Mrs. McAfee sat and watched him scrape, becoming more animated with each pass over the windshield,  he feverishly attacked a 'stubborn chunk of ice that wouldn't come off'.  Richard was starting to laugh quite a bit at this point, but he continued on…. "by this time, several of the other Restaurant patrons had noticed John, and were looking outside, asking each other if there had been snow".  He was cracking up as he came to the end telling me "John  was so straight faced and convincing, that one man finally got up and went outside to see if it was really snowing".  "And that" he said, re-gaining his composure, "is one of many stories I could tell you about his antics and pranks……he's been doing it since I met him".  Of course, I asked for more, and of course, you guys will have to wait to hear it……..  ¯\_(ツ)_/¯
WEB ~ So you were telling the young man about romance when we veered off into your straight forward approach to dating at 23…the same age as he is.  
JM ~ Yes, because most people don't have a clue….let me tell you why.  As soon as you begin the dating process you are very carefully observing the partner to see who it is they expect you to be and you become that.  Each of you becomes a projection of the others' needs….now what kind of relationship is that?  That's fucked up.  I'd rather go with the straight forward approach.  So I explained this to him, and he said 'I could never do that'.  And I said you actually could, and because he is a large man, I told him he wouldn't likely get his butt kicked like I did if there was an unknown boyfriend.  I told him 'Now, obviously, I don't recommend this for everybody, but I do recommend you try it, just to see what actually happens.'
WEB ~ Well, it's just the law of statistics, really…..sales 101
JM ~ Exactly, the law of statistics, about one in ten, and you could put me in any bar in the world, and find 10 women without boyfriends, and using that approach, at least one of them would go home with me……sometimes it was the first one, though not often, and sometimes it was one in twenty five (in the more uptight bars) but it all evened out.  So if you think men are romantic, they are not.  But they love.  Men do love, trust me.  I have loved, and I do love.  Men are no slouches when it comes to loving.
WEB ~ No they aren't.  And I think men have gotten a hard rap when it comes to love.
JM ~ We have gotten a hard rap…..and I'm not sure why     (me either)
JM ~ I am a loving man, and I know many loving men.  It's unfair for us to take this cold, heartless rap when we don't deserve it.  Maybe we get that rap because we don't have the initial romance in our hearts, and women ultimately discover this and think 'good god man, you're an asshole'.  Because men don't want to do romantic shit like light candles?  Well, actually, I like to light candles because when I look at a naked woman with the light yellow glow on her skin, that's very pleasant to me.  Although, that may be more practicality than romance.
WEB ~ Except if she thinks it's romantic, that's really all that counts.
JM~ That's right, if she says it's romantic, then damn straight, it's romantic, and he better learn how to enjoy it….because if you can't you're screwed.  I can become romantic about anything a woman I am in love with is romantic about.  If Janice said I want you to dress up in like a bunny rabbit, I would do it, and I would figure out how to enjoy it, because she thinks it's romantic.  'Okay, what are we waiting for,  let's get a bunny suit right now, we need to figure out where I can buy one.'  *laughter*
WEB ~ Because the end result is you getting what you want…..the same thing you get if that woman in the bar goes for your straight up request…..only instead of getting it the easy way, you have to work for it, using romance.
JM ~ Absolutely, that is correct.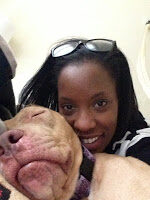 WEB ~ You know I remember at some point, maybe an interview, you said you didn't believe in love.  Obviously, you've just told me you do…
JM ~ I don't believe in the love that is propagated through the movies, TV, our parents, the church, or school…..no I don't believe in that love, I think that's selfishness, and cruelty.  It's the love that wants to put the thing you love in a prison, a prison of your own making where you get to choose how they act and what they do.  Well, Jesus, that's not love.  I don't believe in that love, the generally accepted concept of love,  I believe it's a very destructive thing.   But that doesn't mean that people do not love, I see it….. I get to watch Janice when she is talking to her children…..you want to see love on some body's face?  It glows,  the entire freakin' room lights up, you can see it, feel it, it's tangible.  The air is thick with love, so I can tell you for a fact….love exists.  I can feel my own heart when I look at Janice….for example, when I came home today, I hadn't seen her for just 24 hours, my heart was overflowing.  So I feel it, I know she feels it, and I know it does exist.  But it's not the kind of love where I want to put Janice in a box and say ' look, when I'm gone I don't want you fucking any guys, I don't want you to leave the house, I don't want you showing your tits, I don't want you talking to anyone'  Jesus Christ, what kind of life is that?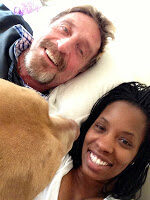 WEB ~ Alright, so you obviously believe in the freedom of the soul….for everyone, not just yourself.
JM ~ Well, if you're the only one who has freedom, you're also in a jail, because every time you communicate with someone, you've got to go into their jail cell to talk, so you're in a jail too.
WEB ~ You have to know that's more of a refreshing view than a normal view though, right?
JM ~ Yes, people say I'm cynical, and to a certain extent I am, but when I talk, I'm talking the same language that they're talking.  The type of love they're asking me about, I know that love…..it's the type of love they feel towards their thing, that they don't want to float away.  They want them in prison, they want them controlled, and they want them behaving the way that they want them to, so no, I really don't believe in that kind of love.
WEB ~ Back to envy….it wasn't on your list, but I'm curious what you think about it.
JM ~  I don't think envy is bad, I think it's a good thing
WEB ~ What if someone is envious, and it becomes greed, anger, extortion or other negative actions?
JM ~ That's not envy.  In most cases, these people are very hurt to begin with, and are lashing out.  The only cause of anger is hurt, there is no other.  Think about it, when was the last time you got angry?  Anger is nothing more than suffering crying out for help.  We don't know what's in their heart, how they have been hurt or neglected….  That's not envy, that's great pain.  We just don't know how damaged a person is….shunned by women, abused in prison, neglected, we rarely know these things about people.
WEB ~ And I do see that as a possibility, but what about straight up scum bags?  The ones that think is OK to scam another person.   It's not normal, and I don't understand.
JM ~ But you should understand, because it is normal…..it's been going on since the beginning of time.  Just think of the young woman, who when asked by her date if she likes action movies replies 'yes', knowing full well she doesn't, but she believes the guy will like her if she does.  As humans we scam everyone all the time, it's part of the nature of life.  The lily uses its stamen to look like a bumble bee to scam the bee into using its energy in the pursuit of sex, but it merely pollinates the flower.  We have a snake, a banded coral look-a-like  who is merely a snake too lazy to develop poison, but decided, damn, I'm going to look like him and everyone will be afraid of me.  It's human nature, we all confuse everything and everyone, it's one of the tools we use to survive.
WEB ~ So it's really just an 'everybody wants something from somebody" world.
JM ~ Exactly….everybody wants something from somebody….and some are often willing to stretch the limits of credibility in order to attain it….I'm sorry, this is just the way it works.  Now, I have no problem with it,  in fact, some of these things are so creative, that I'd rather have deception than the truth, which in many cases is banal and uninteresting.
So, I don't see a problem with any of it.  Because seriously, all it does is it increases the intelligence of the species.  Those that don't catch it, or can't see that they are getting scammed, their genes are less likely to succeeding and propagating.  Those that catch on quickly, managing to keep hold of their cash and keep feeding their children, their genes will survive….this is life.
WEB ~ good to know….my genes will survive.
 JM ~ Right, they will……. and that's perfect.  **laughter**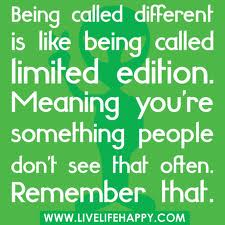 WEB ~ Lots of people have tried to scam something from you they didn't deserve or work for.
 JM ~ True.  Well wait a minute, who's to say?  If you get it you deserve it, that's a fact.  I really    believe that.
 WEB ~ If you're smart enough to get it you deserve it.  Okay, I see that to an extent, but….
 JM ~ Just look through history at war and the conquerors,  we admire them…. Alexander the  Great,  Eisenhower,  George Washington…. these are people who choose to take rather than to make, right?  'I think I'll go take this shit from everybody else….good, once you've done it you're a hero.  So no, we all do it, and we even admire them if they're on our side.  If they're not, we hate them.  They're devils, and if they're on the other side they're devils and horrible….the Mussolini's,  the Stalin's, Hitler's…..all of them.
WEB ~ And then we become the heroes…..the victors for coming out on top of those people, and not allowing them to bring to fruition whatever evil plan they had.
JM ~ Right, but evil itself is merely defined by the conqueror.  Democracy in many countries is considered the most evil thing in the world.  Because they view it as insane Government.  Government by the masses…..well look at the masses, seriously, look at the masses… scary stuff.  Yet we are forcing this on a world that knows better.  For some people, including me, I'd much rather have an enlightened Dictator, then at least you know what you're going to get.  You don't get a different one every 4 (8) years that comes in and reverses the policies of the one before…..do you realize how energy wasting that is? It's amazing we have survived.  And yet, we propagate it as a great good, when in reality most of the world views it as a great evil.  Well what is good and evil?  It's relative to who wins.  You have to write the book you see, if we win, we write history, and we write ourselves in as good.  And those things which we use to make ourselves the winner, we define as good, and those things the enemy uses are bad…by definition.  But there is no such thing as good and bad.  There's merely an opinion and a perspective that you chose.  3 guys are sticking their arms through a hole in the wall, and there's an animal on the other side, let's say an elephant.  The first man says 'it's a tree trunk for sure'  The next guy says 'no, bullshit, it's like a huge wall', and the third guy, who reaches in and touches yet another part of the elephant says 'it feels like a weird snake'. They're never going to agree, yet they're talking about the same thing.  Good and evil are merely pieces of truth that are chopped away from the whole, and we define them as we wish.
WEB ~ But what about when only one piece is given……. when we are fed propaganda and bullshit as the truth?  Our definition is then based on lies and misinformation.
JM ~ Of course, but you need to understand that propaganda is a necessity of Democracy.  We are ruled by the masses….think about it, the masses are not prepared… I'm sorry, they are just not prepared to understand the absolute truth of human existence.  Do you think the masses want to hear what I just told you about sex, romance and love?
WEB ~ God no…..but they're going to.
JM ~ But yet it's true, so the only way for Democracy to work is through propaganda, where we lie and tell them we did do what we didn't, and didn't do what we did, otherwise it would fall apart.  Now, if you look at certain Dictatorships, admittedly the Russians used propaganda because they were trying to control things they shouldn't try to control …..like everything around them.  But if you look at other Dictatorships….Mussolini for example, he told the story as it was… "This is the way it is"….alright, cool, we can live with that.  Do you think the Kings of England ruled by propaganda?  Hell no, they ruled by saying ' if you do that, I'll cut your head off '  Instill fear.  Propaganda does not exist in a true Dictatorship, it only exists in a system run by committee, like Russia, like the United States,  like all the countries that are controlled by a system that chooses a leader by allowing the masses to get involved.  Or through a committee,  where all the members of the committee cannot possibly benefit from all the others needs and wants, and so propaganda is the result.  But we don't have to have propaganda if we have Dictator… or if we have a King….no propaganda needed there.  He'll just tell you the way it is, thank-you very much.  So the reason that we're dealing with this is because our system of Government is flawed.  Enormously.
WEB ~ We have to table Government, I have way too many questions I could ask. I'm pretty sickened by Government myself.
JM ~ Well I am too, so we'll save it for another day.  The system is running as it always has….one side gives promises that the masses want to hear.  The masses elect them and throw out the others, they aren't able to fulfill those promises, so the other side makes new promises, and we flip it back and forth.
WEB ~ We definitely have lots to talk about then….or will it be bitch about? Probably bitch.
Thanks John.