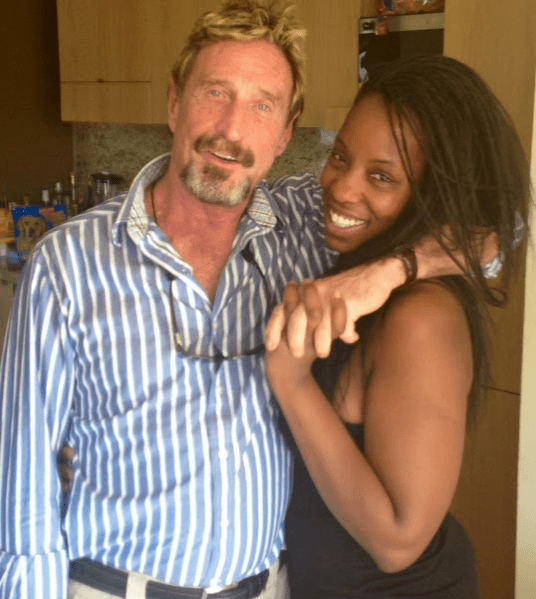 It was only week two, so I was still anxious. Waiting for John's email, I pondered the possible topics.  There was certainly no shortage in my mind of things to talk about, but this week I was hoping JM would take the opportunity to pick something that was important to him. Last week had been such a blast, and hearing his laughter and the enjoyment he got reminiscing about the Sky Gypsy days had me hoping for more of the same.  I opened the email and smiled….. this was going to be enlightening to say the least.  JM had made a decision, and I was completely game……although a little concerned about having enough questions to ask….. well, momentarily anyway.  
Looking at the words,  I realized there were literally hundreds of little branches we could veer off onto, and my old school note taking was not going to cut it.  There was no telling where this was going to go, and I wanted to capture all of John's words for everyone else, too.  Poised and ready, iPod standing by, the phone rang……it was go time.  I thanked John for 'stopping by' and hit the record button.
WEB ~ That's a very interesting list you came up with…..Love, Romance, Ambition, Greed and  Jealousy.  It's like the good, the bad, and the ugly.
JM ~ Yes it is.
WEB ~ Do you lump them together for a reason?
JM ~ Well of course   *laughter*  how do you separate them?  Here's the issue….you want to talk about feet and legs, but let's ignore one or the other and still walk.   Now why would I link jealousy to love and romance?……..are you married?
 (I am)
JM ~ then you have had at least one deep relationship……..I suspect you've had more than one if you're like most of us and I have never met you or your husband, but at some point in dating, engagement or marriage at least one of you experienced jealousy.  (Yep)
JM ~ there are no relationships that I have ever seen of this nature that did not….
so obviously you cannot speak of one without the other
WEB ~ At least one other…….meaning if you have one of the above elements, at least one or more others will enter?
JM ~ Well of course, to have jealousy you must have love or romance or expectations of such and if you have romance there's certainly jealousy       (that's true)
JM ~ There may not be jealousy sexually but there will be jealousy romantically, and I can explain what I mean,  but we'll go into romance later…..
So, if you have love, well, if it's real love, then you have no jealousy, but I think real love is much like the myth of the dragons……the dragons appear to be gone, and what's left is the real world without it's magic.  Real love, which I do in fact believe in, is the love where you put your partner first, you want their happiness.   If they come home and say ' you know what, I had sex today with my secretary, and it was great'.  Real love says 'God, I'm so happy for you, and it means it'.
That's true love.
Now the possessive form of love,  which seems to be all that's left in this world,  It's the love that says, 'wait a minute, you had sex with your secretary?   You enjoyed it?  Your life is much happier, but now I'm insecure, I'm angry…… I'm whatever', right?  That doesn't seem much like love to me.  And yet it seems to be the state of affairs for most relationships.
WEB ~ But you could argue the other position that says it doesn't seem much like love, if you go bang your secretary, and you should be home banging your mate.
JM ~ Well…uhh, no it's make love……you used a term that doesn't belong here
WEB ~ Ok, sorry…….and you're right, if we're talking love- not just sex…… you made love to someone else and you should be home making love to me.  So….
JM ~ No, There's no should to it.  Love doesn't say you should do anything.  Love says you do what you do,  do what you do naturally and harmoniously with free will.
You know if you love a bird you don't cage it you set it free, and a free bird will likely flit from branch to branch that's just the way birds seem to live.  So if your husband or your wife….. lets say your wife is making love to the secretary man or woman, its still the same thing.  If in fact he loves you and you love him,  he knows that true love will not care.  And that it means nothing, and he was just sexually frustrated or she looked really good…..his wife wasn't there.  He did nothing to his wife. did he? nothing. She was not harmed, moved or shoved aside.  The secretary didn't crawl in bed with them and keep her awake all night,  no,  nothing happened other than he enjoyed himself, or she enjoyed herself.  This is love.
Now, possessive love means you should do something.  Meaning, I want you to behave in a way that makes me secure, or makes me happy or content.  That's not love.  That's all about you.  That's selfishness.
 WEB ~ It is, but I think what's happened is if we look at human nature, the natural path would not to be with only one person exclusively….
JM ~ No, it's not normal for any living creature
WEB ~ Right, but our society has twisted it,  so it is supposed to be the norm here, at least with marriage, maybe not so much love, and that's a whole different ball game.
JM ~ Marriage is a different issue, and it doesn't belong with love, romance, or  **.  It belongs in some other equation of its own with very strange proportions and many different variables.   *laughter*  But we can talk about marriage if you want.
WEB ~ Well, I know you were married once, so obviously there was love…..
JM ~ Actually, I don't think one follows from the other           (Oh…)
Look at the Chinese for example……not only are they not in love, but they don't even meet the person until the day they get married……..no way to be in love, and their system functions normally…that's an excellent marriage by the way
WEB ~ It is one kind of marriage…….not one I agree with, but one that has worked through the ages
JM ~ Why would you not agree with that?  when you know what our system creates…. ok lets start with the Asian system…..the parents love their children, all parents want the best for their children and love them…although it doesn't necessarily go the other way from children to parents       (True)
JM ~ And so the parents will pick a mate that will balance out their child's weaknesses,  that will be supportive, and that when conjoined together will make a powerful union. Or in contrast, look at the way its done here…..with, oh what a cute guy  *laughter*
JM ~ No, I'm serious….
WEB ~ No, its just that I am intrigued by what you just said about picking a mate that will balance out the weaknesses of the other, I've never heard anyone put it like that before.
And in an arranged marriage that's what the parents do?  But we don't….
JM ~ Yes……we are so illogical here, we allow 18 year old hormones to determine the future of a child?  I'd rather play the stock market, or risk the roll of the dice…..hell, go to Vegas and land on 36 add it up to 9, then marry a guy whose name starts with J.  *laughter* the hormones will not last, they just don't, and therefore you have a marriage based on a false concept
WEB ~ Okay, so I'm sure you find some people who think your way, but there have to be many more who think the other way, right?
JM ~ Oh no, The world is overwhelmingly on my side.   (oh?) All of India, China, Nepal, Pakistan, Thailand, Tibet, Philippines, even some of the Americanized parts still practice this, so no, I'm absolutely not alone. its the Europeans who are screwed up.
WEB ~ So when you say your way you're referring to arranged marriages being smarter, and that these arranged marriages allow for the real love you're talking about?
JM ~ yes
WEB ~ Meaning that allows for what we refer here to as 'infidelity' to occur
JM ~ It depends on the country, there's no such thing in japan or China or most of Asia
its a meaningless concept…its like 'I was at work and you actually ate?  You went to the refrigerator and made a sandwich and ate it and I wasn't there?'  It's absurd, it's the same thing.  In japan sex is considered just like food, it's a necessary bodily function.  And if you're married it also serves the purpose of propagation.  If you're a husband and you're at work and your wife is sleeping with the gardener, big deal.  In fact, most men would pay the gardener more. *laughter*   'I understand that you're porking my wife, I expect you to treat her with kindness, and watch out for things…..you're now part of the family.  I'm going to double your salary, and I  expect you to perform extra hard on the nights I'm going to visit one of my mistress'.  *laughter*
WEB ~ But that's a pipe dream…..have you seen the way men go Neanderthal when they are jealous, and their woman is with another man?
JM ~ go what?
WEB ~ Ape shit.  Men go ballistic.
JM ~ Only in this country, because we are conditioned to do so.  We are conditioned to believe in this thing that does not work…..so of course they're going to go ape shit.  They don't do it in Japan, they don't go ape shit at all.   I know many Japanese families, and trust me the men are quite pleased if their wife chooses a sideline who is clean, intelligent, and serviceable.
WEB ~ So she's allowed to as well, it's not just the men?
JM ~ Of course not.
WEB ~ Okay, then it's fair, and not one sided.
JM ~ Why should it be one sided?      (it shouldn't)  It's only one sided in this country where we make believe that both people are being faithful but only the man is the one allowed to.  It's bizarre. Completely ridiculous.
WEB ~ It is ridiculous.  So which one of those 5 words has the most impact on you?
JM ~ Well jealousy has the greatest impact of all things, everywhere where jealousy is. And that's going to be the Western world only.
WEB ~ And the difference between jealousy and envy……do you have to have love to have jealousy?
JM ~ No, you only have to have the idea of romance…..or heavily activated hormones.  Two teenagers can have sex once and the next day the boy is jealous, that's not love,
so no, you don't need love for jealousy……just insecurity and desire…….. the two of those will always make jealousy.   Envy is an entirely different thing….that man has a bigger car than mine, i want a bigger car you don't get mad, you're not going to beat someone up over it, you don't cry you say hmmm, I'm going to work harder so I can get a car bigger than his.   and guess what, envy's not so bad now is it?  It gives us ambition.
WEB ~ Except when envy creates greed, which it does in some people.
JM ~ does it?
WEB ~ oh, absolutely
JM ~ why?
WEB ~ You don't think there are people out there who are envious of what people have, and greed drives them to do whatever  they have to in order to get it?
JM ~ Greed is created by excess, it has nothing to do with envy.  If you have all the money in the world, you don't envy anyone…..but you still want more.  Trust me, I've been there, I know that, I know a lot of rich people.
WEB ~ I know, I do too…….maybe not you're caliber, but…….
JM ~ So you know, it's the same thing, greed.  And envy has nothing to do with greed……. greed occurs because of excess.  Meaning that we have too much spare time, too much shit,  we're dissatisfied, and we think if we just get more shit, we'll be satisfied (we won't)  That's greed.  Envy is ' I'm working hard, that guy has more than me, I'm going to work harder, because I want more than him'.  That's not greed, that's competition.
WEB ~ and ambition.  So putting dirt bags in the equation doesn't work, because they have no morals, and you say that's not greed.
JM ~ No greed is having too much, and wanting more.  Envy is not having enough, and wanting what the other man has.   These are different things entirely.
WEB ~ Then envy creates ambition?
JM ~ Absolutely, without envy we would have no ambition.  Without ambition, we'd have no progress…….so envy plays a very crucial role, jealousy doesn't.  Jealousy is unique to culture, there is no jealousy in 90% of the world.  It exists in places like America, South America…..        (Canada)
JM ~ Exactly, the westernized world created jealousy out of the building blocks of its beliefs,  so jealousy is a false emotion, created by culture.  Envy is not, envy is unique to all people.  'hey, you've got that stick, I want that stick' or 'Oh, your hair looks really nice, where did you get it done? I'm going to the same place'  so envy creates ambition. jealousy's the only thing that's out of order here…..I mean jealousy does nothing good.
WEB ~ Well, let me ask you about ambition then, because I personally think there are all kinds of ambition, that it isn't just one thing.
JM ~ Of course….but it really is one thing, it just manifests in different ways.   Here's what ambition is…..ambition is the movement towards a goal.  Alright?  I want to graduate from college, that's an ambition, a goal.  I move towards it….all of my energy or some of my energies flow into it…..Another ambition, I want to be President of this company.  What does it do?  It forces me to work harder, pay attention and learn fast…. be competitive.  So ambition is a good thing.  Nothing wrong with it that either.  It makes progress and change.
WEB ~ Okay, so the silicone blond bimbo, whose only ambition is to marry rich?
JM ~ That's perfect, there's nothing wrong with that either.  If she succeeds, then her genes should stay in the pool, because she landed the rich guy, who by the fact that he is rich, is probably intelligent too, and the two of them should have kids.
WEB ~ So that sort of ambition is fine
JM ~ Well what's wrong with it?
WEB ~ It's not so much wrong……I guess I likened it to sleeping your way to the top…..
JM ~ So what's wrong with that?  Because here's the issue….if this was a perfect world, if our culture, with all of it's rules and it's structures and it's hierarchy's were perfect, then all smart people would get to the top.  But it's not, it has greed and jealousy in it and so it's screwed up.  So the people at the bottom who are really smart, maybe that's the only way they can do it….they are smart enough to figure out a story, or an appearance or way of moving ,speaking and being that attracts those at the top.  cool, then they should be at the top.  Just because they didn't have to work at it they way you want to, trust me they still had to work, it's hard sleeping your way to the top.  It's much harder than learning.  *laughter*
WEB ~ Oh, I know nothing is free, you're going to work for it somehow, someway no matter what, and I always laugh when someone talks about having to pay  a prostitute for sex…..
JM ~ There is not a man on this earth who does not pay for sex
WEB ~ No shit, that's why I laugh at these fools. They don't get it. (I just said 'no shit?')
JM ~ If a man is having sex, believe me, he is paying for it, and the less structured the payment, the more he has to pay.  Structure meaning 'what does it cost for an Around the World?'  'well, that's going to be $240.00'  Okay, that's very structured, your not going to get screwed too much, provided you don't drink a lot or get robbed.  Now, with a marriage, you don't upfront say 'look, I want to have sex 5 times a week, for 3 hours each time, and in exchange I will pay up to $900.00 a month.  You'd end up getting screwed, you'd have to…….. because the contract is flawed.  The only way not to get screwed over, is to pay for it blatantly and openly.
WEB ~ I think you and Charlie Sheen would get along well,  I admire his same attitude…. 'pay for it up front and know what's going on'
JM ~ Right, 'cause if you don't know what's going on your fucked. *laughter*    This is a woman's world when it comes to the undefined contract.  Which is why women control the worlds wealth….you may not think they do but they do.  Check it out, look at the statistics, look at who owns the stock, who owns the land…..it's women.  We men, we're just renters here on this planet. WEB ~ Yes, I have a great deal of respect for women, and try to get all young women I know to respect themselves.  'We have what they want, so don't just give it up'.
JM ~ Of course not, and you're doing the right thing, but you have to look at it the other way too…the boys have what the girls want too, you know it's true they do.  (true)
JM ~ So what's wrong with the equation?  What's wrong is that you women have managed to develop the attitude that you just did 'girls, you've got what they want,don't give it up easy', but in reality, in truth, they each have what each other wants.  That's why women rule the world, you guys have somehow cleverly, screwed the equation to where you are in favor while making it seem like you're not.  The most clever thing I've ever heard of.
WEB ~ thank you Sir, on behalf of all of us (I am such a smart ass today)
JM ~ It probably took 5000 years to develop *laughter*
WEB ~ But seriously, just so you understand.  My use of that phrase is not meant as a control thing or to be prudish either.  It's because of the double standard that still exists, and the girl who has sex is a ho, while the boy is a he-ro.  It pisses me off.  So I just want them to realize they have to be smarter,  if they like sex, find one boy who won't run his mouth, be in control of themselves …..that kind of thing.
JM ~ Then that does make more sense, and I agree there should not be a double standard.  Again, this is a product of the building blocks of this society's beliefs, which makes the boys programmed to respond that way.
WEB ~ You were going to tell me about romance
JM ~ Romance, and jealousy.  Like a big beautiful peacock, feathers on display until threatened.  So just last week, I had an interesting conversation with a young man about romance.  He is the 23 yr old boyfriend of my housekeeper.   Now, my housekeeper considers him to be unromantic, I do not know.  So we all went to Seattle.  He was driving, and on the way back, he said ' sir, you've been around a lot, and you seem to know pretty much what's going on, can you tell me……. what is romance? '  That was his question, I swear to God, 'what is romance?'  So I said, romance is whatever a woman considers necessary for you to pass the bar.  That's what romance is, pure and simple.  And once you understand it, life can become perfect for a young man.  And then I told him I didn't know the details of his relationship, but wondered if he had ever strayed outside the bonds of this commitment.  And he kind of hemmed and hawed and said ultimately 'no'.  But obviously he was saying yes…. and that's just how men talk when they don't know each other well.  So I said 'let's assume that you wanted to….what would be the most dangerous thing ~ to have sex (with another girl) without romance, or to have romance (with another girl) without sex?
JM ~ In my mind, the most dangerous thing would be to have romance without sex.  This is the real trap.  For example, let's assume…and since every woman has some slightly different and some major different opinions on what romance is, you can use this to your advantage.  You're dating a girl who thinks that a romantic evening is sitting front of a roaring fire, a candle-lit dinner, soft music in the background, reading poetry, OK, so you got that down.  Now, when you're dating this woman, you cannot date any other woman with the same ideas of romance.  However, you can easily get by with dating a woman whose idea of romance is sitting in the park, feeding squirrels.  I've known women who found that romantic, cool, dig it? got it? then it will be romantic for me then, too.  *laughter*
JM ~ No really, that's just how it works.  women create romance, men do not.  You must believe me, if a man could walk up to a woman, a stranger in a bar, and say ' I don't want to know your name, I want to fuck, are  you interested?'  and if the woman said yes, that would be the preferable woman for him. **laughter*         (I bet)
JM ~ Okay, so now, do you think men are romantic?  Heck no.  Do you think they want romance?  Absolutely not, women do.
WEB ~ So it's just a means to an end?
JM ~ Absolutely, that's all it is for men, now for women I don't know what it is, it could be the same thing.  However, if you can find 50 women, each with mutually exclusive expectations of romance, you know, maybe one of them is 'rolling an egg with your nose', if you can find such a woman, then latch on to her because she'll be a great asset later in life…..you can live happily ever after.  *wild laughter*    So the problem is not sex, the problem is romance…..and from romance we get our jealousy.
WEB ~ Because the peacock is showing his feathers to get what he wants and nobody else can have it.
JM ~ That's correct, there we go.  And now the man must be a peacock with 50 different sets of feathers.
WEB ~ What do you think he learned?
JM ~ Well I suspect a great deal……when a young man at that age asks me a question, which for him seemed difficult to ask, then I know it's something he's going to listen to when I answer it.  So, I went on and explained the entire facts of life to him as I understand them.  He seemed somewhat grateful…..and a little bit frightened *laughter* and mildly confused … *hard laughter*
WEB ~ I'm sure he was grateful too, it's not many young men who will get straight forward, raw advice from anyone, never mind someone with such a wide array of life experience.
JM ~ That's right, and here's the other thing I told him…..you can approach life however you want.  And he said to me 'I want to feel romantic', and I laughed and said 'don't be ridiculous', then I posed the same question to him I had asked earlier…'if you could walk up to a woman and say ' I don't want to know your name, don't ask me mine, I don't want to talk, I just want to fuck, are you interested?….. and if she replied yes, then wouldn't that be the girl you'd want to take home?'.  And he said, 'yes, of course', OK, I said, so now do you still think you can feel romantic?  Get real.  It's not in your system…..but here's what is in your system.  You are a man, and you've got balls….a brave man can get what he wants.  For example, and I have really done this, and I'm not ashamed to say it.  When I first moved to New York City, I was 23 years old….and there were so many women…. now keep in mind I had a degree in mathematics and I had some graduate courses, so I was pretty sharp in math, and I knew what the statistics were.  So I just started to run the statistics, and I would go out….. I started at a bar on Lexington Ave at 51st Street.  And I went in one night, it was a singles bar, and I did exactly that…..only not that rude.  I walked up to every woman in the bar and said 'hello, would you like to fuck?'…..I said it very sweetly.  *laughter*  and the seventh woman said 'that's the most refreshing thing I've heard this week, you bet' and she went home with me.  So for almost 2 years, that's the only pick up line I used.  Why?  It's a hell of a lot faster, and cheaper than anything else you could come up with.  I never had to waste time, but……I got a lot of slaps on my face, and I got roughed up by several boyfriends who were not present at the time. *laughter* I learned that you do not just walk up to the bar and instantly do that.  You sit quietly for about a half an hour and figure out which girl is with a man, and you never approach her, or you will get your butt kicked, and I did many times……I got pretty good at getting my butt kicked until I learned how to run away…..little tricks that you use. *laughter*  Now, that's a valid approach to dating for men, and it's a valid approach for some women.  It's refreshing.
WEB ~ It is refreshing, I actually have no problem with that, quite frankly.  It's a more honest twist on the whole waking up the next morning, not knowing who you slept with because you were too drunk.  The end result is the same, but less hypocritical.
JM ~ That's right.