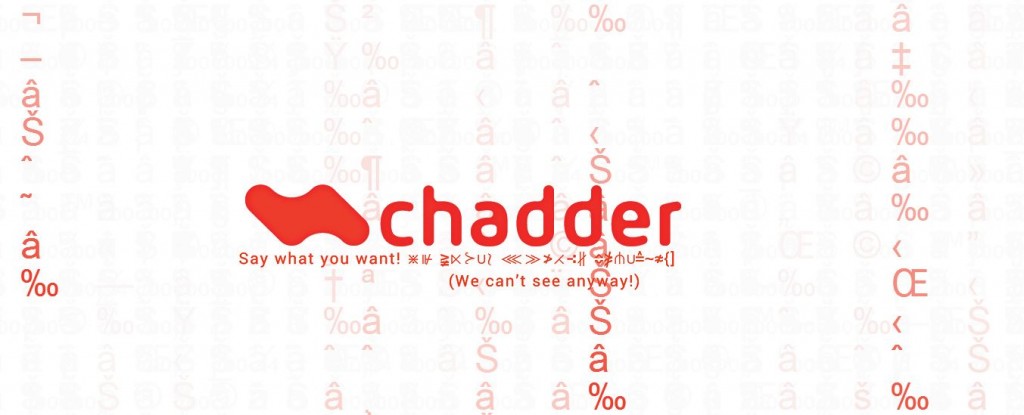 John McAfee / Future Tense and Etransfr Unveil Chadder private Messaging App
ROCHESTER, NEW YORK, May 2, 2014 – Future Tense Secure Systems (FTC) in partnership with Etransfr, today released CHADDER private messaging APP at the Imagine RIT festival. CHADDER is a free messaging application that allows anyone to send private encrypted messages.
"CHADDER is an unprecedented messaging platform. We have developed this highly secure system with an extraordinary team of developers at the prestigious RIT (Rochester Institute of Technology) "said John McAfee, Founder of FTC. "CHADDER is a fun and easy to use messaging App that happens to keep your communications private. So private that we can't see it ourselves"
CHADDER keeps your information safe by using key server encryption. When you send a message, all CHADDER can see is the encrypted text. No one has the key to unlock your message except the person receiving the text, making your communication private again!
"The social media industry is built around the consumer also being the product. CHADDER is here to prove that young people want privacy just as much as adults do. The application is simple and straight forward with a lot of power given to the user." said Lexi Sprague, Founder of Etransfr . "At the end of the day it is about giving privacy and control back to the user without scaring them off with complicated log in and messaging processes. The team behind the program CHADDER believes there needs to be a balance between usability and privacy!"
CHADDER Android version is available for Download on Google Play and Windows Phone Store , IOS version is currently being tested and will available on ITunes in the following weeks.
About Future Tense Systems
FTC is a software development company offering innovative mobile and web applications with the highest degree of security and privacy. Founded by software pioneer John McAfee, founder of McAfee Anti-Virus and Tribal Voice, which developed Pow-Wow, one of the first instant messaging programs. FTC products include DCENTRAL1, CHADDER, and numerous other privacy and security solutions are under development.
follow us on Twitter @FTCCORP OR @ChadderForAll #CHADDERFORALL