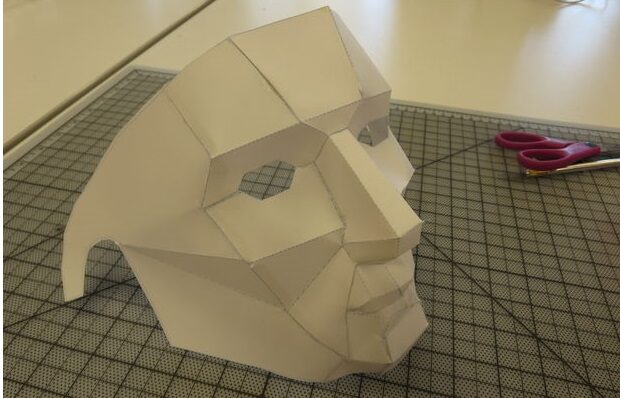 To my followers: Thank you very much for the tremendous support of my new endeavors. Your tweets and comments are kind and often hilarious. We've all been working incredibly hard, so I've decided it's a perfect time to have some fun.
First, I want to thank ♯ matt j. sorenson @emjayess , from Twitter, for sending me this link; the possibilities had me laughing all morning. I'm sure some of you will use it to make a perfect Mother's Day gift, and please, by all means go ahead, but that's not what I had in mind. #IamJohnMcAfee. I care about privacy. This paper mask idea made me wonder, what if we didn't look like ourselves every time we left our homes? Would people really notice? And, what if you looked like me? .
So this is where the fun begins. Find your favorite/most hated picture of me (no lack of choices online) and follow the directions provided here to make your #IamJohnMcAfee paper mask. Dress like me, use all the props you want, be as animated as you like – just be sure not to blur the photo. Any era is fine, or any location – just make it real. Don't photo shop your face into an existing picture. Don't send me shots of your junk (unless you are wearing the #IamJohnMcAfee mask ) . BE CREATIVE. HAVE FUN. When your #IamJohnMcAfee face is complete, put it on, go bonkers and take some pictures.
Pick your best photo, give it a name (easier to find you), and Tweet :
Your photo name (first) @officialmcafee #IamJohnMcAfee #privacy
In order to make photos accessible to everyone, I will RT every submission by the end of the same day it shows up. Every RT will count as a vote, and it's votes you covet. You may send in as many different photos as you would like, but sending repeats will skew your 'votes', so don't duplicate photo entries. Tell your friends your name so they can RT/vote too. Not getting enough votes? Take another picture.
The top two pictures, as voted on by all of you via RT on Twitter will each win $250.00 cash. You have 30 days.
Let the #IamJohnMcAfee Games Begin…..
John McAfee