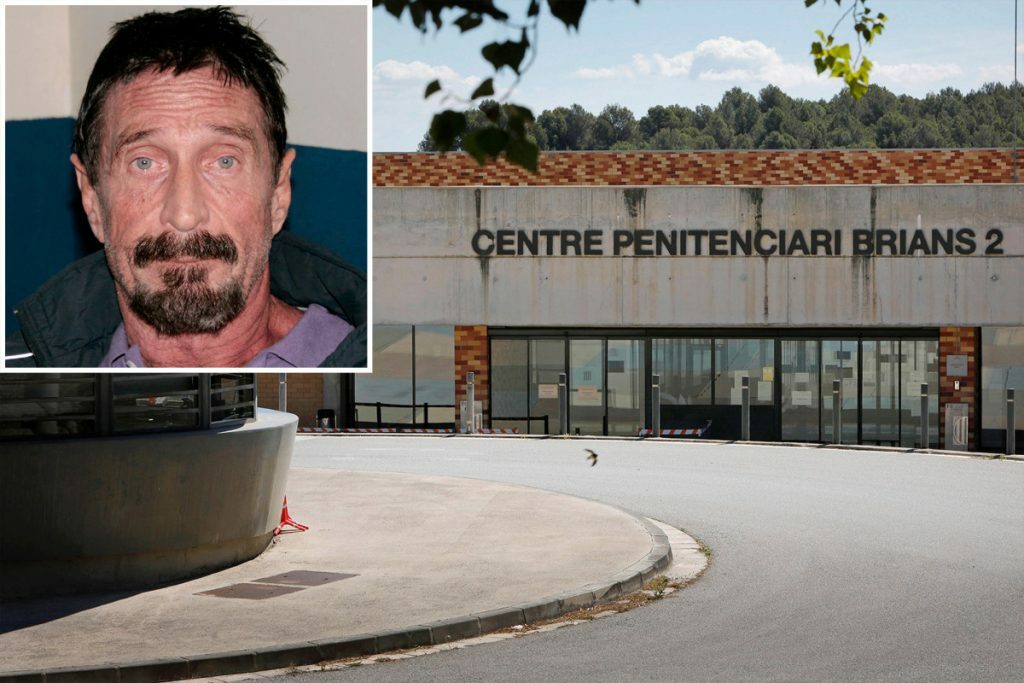 The family has already announced that it would request a second independent autopsy, before knowing the result of the one designated by the judge.
The preliminary autopsy confirms that John McAfee committed suicide in prison, as confirmed by various sources familiar with what happened consulted by EL PAÍS. McAfee was found hanging in his cell by Brians 2 workers, in Sant Esteve Sesrovires (Barcelona) last Wednesday, after asking to spend some time alone in it.
The family announced last week that it will request a second autopsy and a full investigation of the case. McAfee's wife, Janice McAfee, visited Brians 2 prison on Friday and met with the facility's deputy director, manager and medical director.
McAfee's lawyer, Javier Villalba, denounced the "cruelty" of the preventive detention to which his client was subjected. And he criticized that other alternative measures were not taken, such as a bond. McAfee expressed to the court his fear that extradition to the United States would mean spending the rest of his life in prison. A "disguised life sentence", although the maximum penalty demanded for the crimes of tax evasion did not exceed five years in prison. McAfee had, however, another pending case with the United States linked to undeclared gains with cryptocurrencies.