I must apologize for my recent testiness in answering some of your comment questions. I have to read close to 50,000 words per day, many of them blatant spam or vicious, unprintable replies to other comenters. I answer about 40 questions per day, some of them very involved, and have answered many of them a dozen times or more. I got a bit testy. I am sorry. I hope this recent explaination (my reply to a commenter) will suffice for all:
I meant no offense. For over half of my exile I've been living in a f***ing tree. My cell phones all smell oddly of urine. I'm trying to type on a 13th century input device. The Beneficent Order of Mosquitos had awared me "Lifetime Blood Donor of the Century" status and my inflamed bumps now cover more body area than the remaining white skin. I sleep less than two hours a night. I have this blog in which people incessantly want me to do their work by them not reading and asking me to fill in the background (not intended for you alone, btw). I have been stung twice by two sociopathic scorpions (I did nothing to them) and became very sick both times. I have been eating raw iguana and fish for half of my diet. Sam is completely unafected by any of this and diss's me constantly. I am 67 f***ing years old to boot. So please forgive my testiness at your questions.
(Postscript Edit:)
I didn't mean to be disrespectful to Sam in this post. Her dissing me is largely in fun. I have asked her a dozen times why she still hangs with someone who (in this country) could be her great grandfather when every ripped-muscled, handsome young man in the world might cut off his foot to be with her – and in addition, as she knows, I would still take care of her financially if she ran off with one. Her answer is usually – "Maybe, but would they have the balls for *this*". Her assessment of my "balls" is greatly exaggerated – it is only necessity that maintains me.
PPS – I am going to start posting my responses to questions that are asked dozens of time in the post in which the questions were asked. Hopefully that will save me much work.
Here is my answer to the ubiquitous "Bluelight" question (paraphrased) – "Your months long Bluelight post could not have been a joke. You were obviously manufacturing the drug. Why don't you tell the truth?"
My reply in this post:
OK. If I had really "rediscovered" the lost "Tan" formula I would seriously consider changing professions. I would have immediately flown to Germany, walked into Bayer Pharmaceutical's offices, with the formula – and a sample – in hand, and asked for a check for a billion dollars. If you have read about the mythical "Tan mdpv" – the ultimate "marital aid enhancer", then you would have no doubts that Bayer would have written the check and the president of Bayer would have presented it to me while on his knees with his head bowed, while muttering "The world is now ours". It is absurd!!! It was a f***ng joke. If not, what am I doing here?
___________________________________________________________________________________________________
Three of my friends are still being held in prison on trumped up charges. They are:
Eddie Ancona: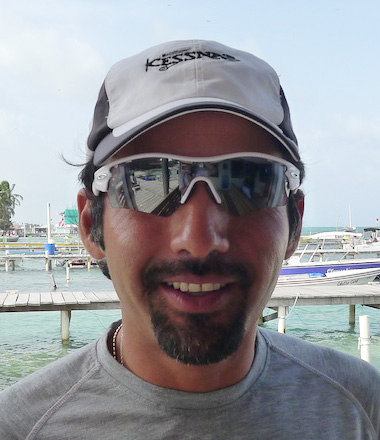 Cassian Chavarria: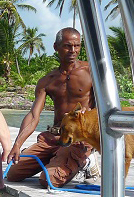 William Mulligan:

They were charged and have been imprisoned because three legally licensed firearms were found in the incorrect rooms on my property (stretching the law to the extreme). I would ask you to please email the following and demand their release: